Treviso Basket Camp: we are off to a great new start!
This will be the summer of new beginnings: a summer of fun and games is in store for all the children and young people who have stayed at home during these difficult months!
This year we are hosting an unforgettable TVB CAMP: come and support the TVB players!
There will be two incredible offers:
TVB CAMP
27 JUNE – 3 JULY 2021
Plenty of fun with the Minibasket TVB staff and the first team players as guests!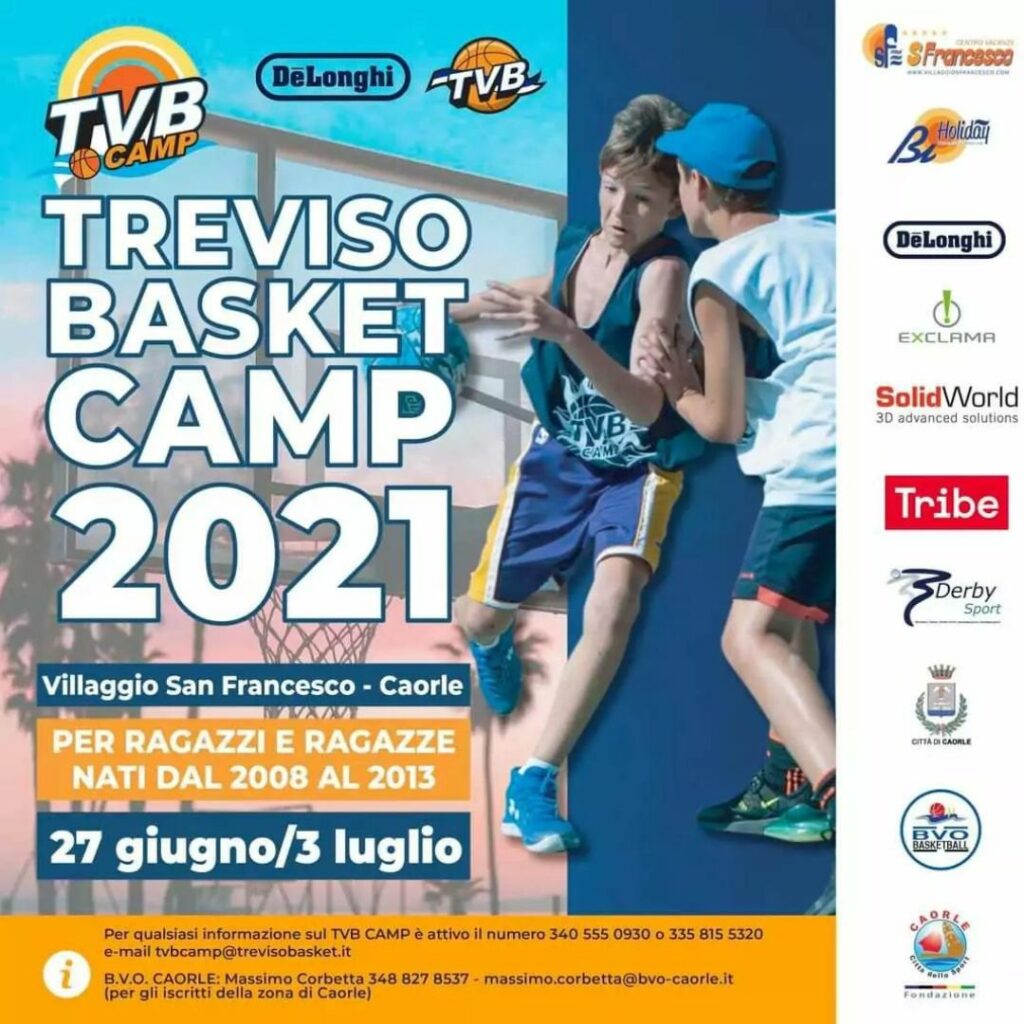 TVB PRO CAMP
4 JULY – 10 JULY 2021
Full immersion into basketball with the TVB Youth Sector staff and the presence of the coach Menetti and the TVB players as guests!