A campsite on the beach in Caorle
Free Beach, Beach with Facilities and BiDog Beach
If you are looking for a holiday centre with a free and equipped beach in Veneto, San Francesco Village is the solution for you: more than 500 metres of private beach by the sea in Caorle, one of the most popular seaside resorts on the Veneto coast, are at your disposal.
The 5-star camping resort is located directly on a beautiful, unspoilt section of beach, facing the crystal-clear Adriatic Sea.
What more could you wish for to experience a day at the seaside?!
The entrance to the beach from the San Francesco Village is reserved for our guests only.

Always remember to bring your bracelet to open the gate!
In addition, for those coming on holiday with their dog, there is the BiDog Beach, a beach reserved and designed for dogs.

To book your spot on the beach, select your favourite parasol directly from the map and pay securely online.
Reserve beach place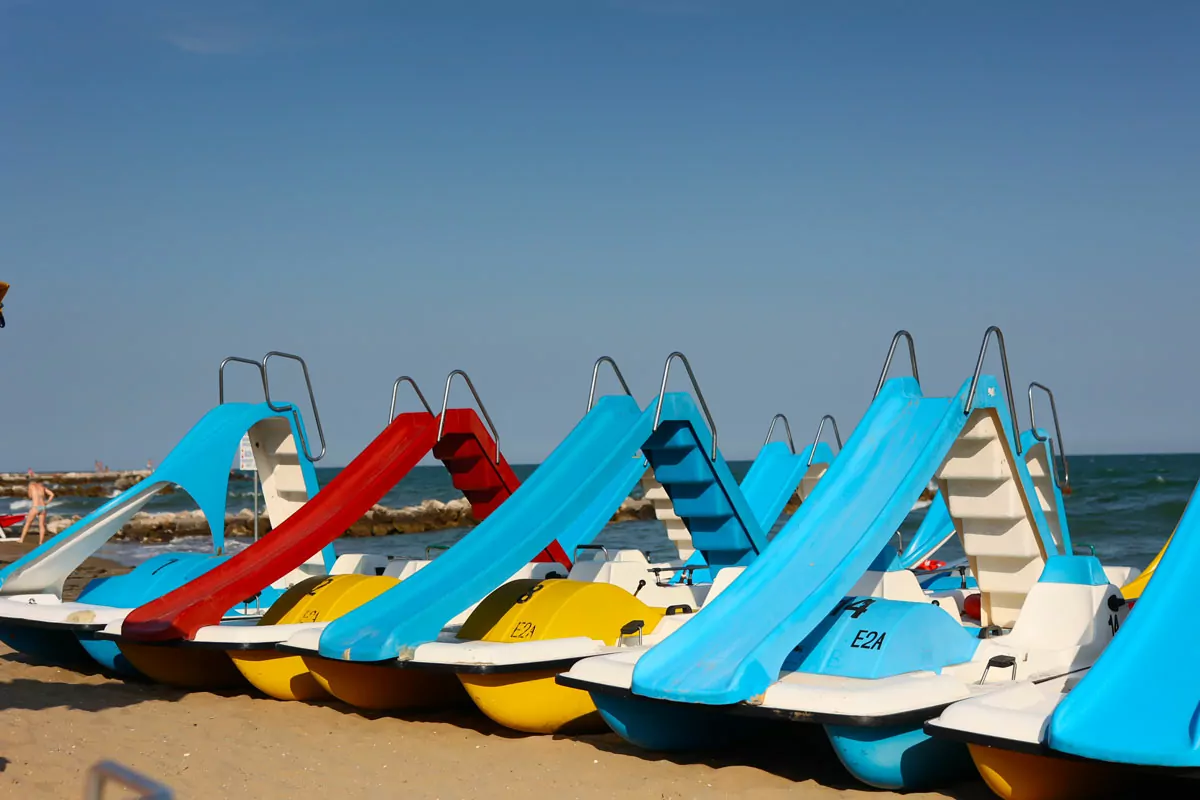 Beach with facilities
UPON RESERVATION
At your disposal more than 500 metres of private beach on the sea in Caorle, which is awarded the European Blue Flag.
You can rent parasols and sunbeds.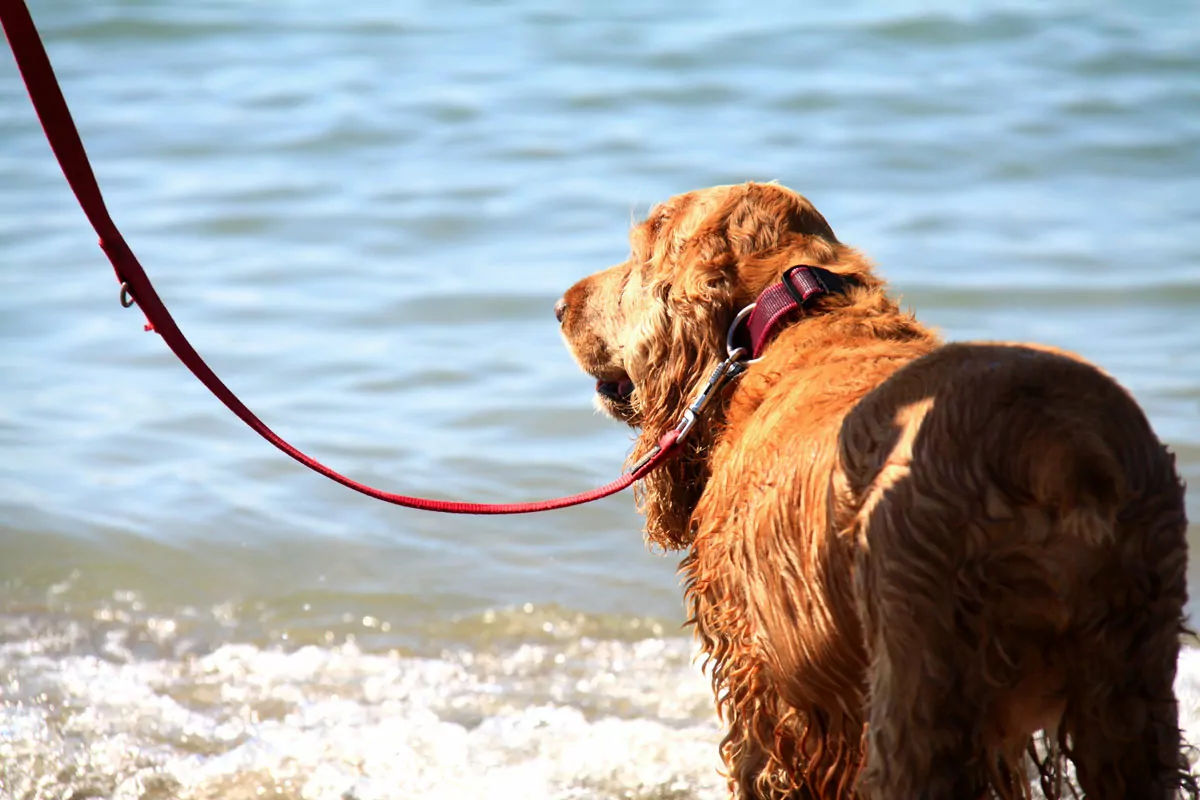 BiDog Beach
FOR THOSE TRAVELLING WITH DOGS
If you prefer to opt for a beach where you can access it together with your furry friend, you can use the dedicated area. Remember, however, to book your parasol!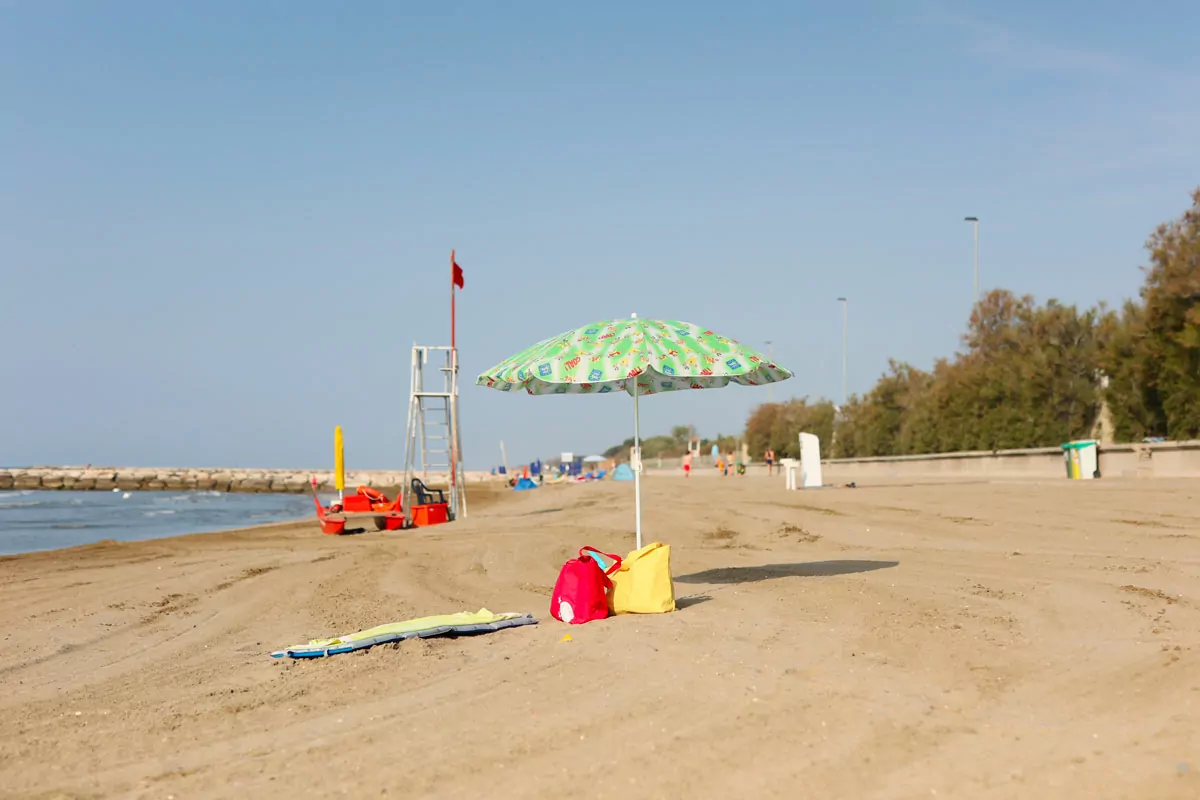 Free beach
EXCLUSIVELY FOR OUR GUESTS
The free beach can be reached directly from the Village: nothing more convenient for those who want to enjoy the relaxation of the Veneto coast every day.
BiDog Beach
Visit the dedicated page to discover all the services and benefits of BiDog Beach.
European Blue Flag
UNSPOILT NATURE AND CLEAN SEA
The Blue Flag is an international award given to seaside resorts that meet quality criteria relating to the cleanliness of beaches, bathing water and services offered.
For several years now, we have been able to proudly award this distinction to beaches managed by BiHoliday.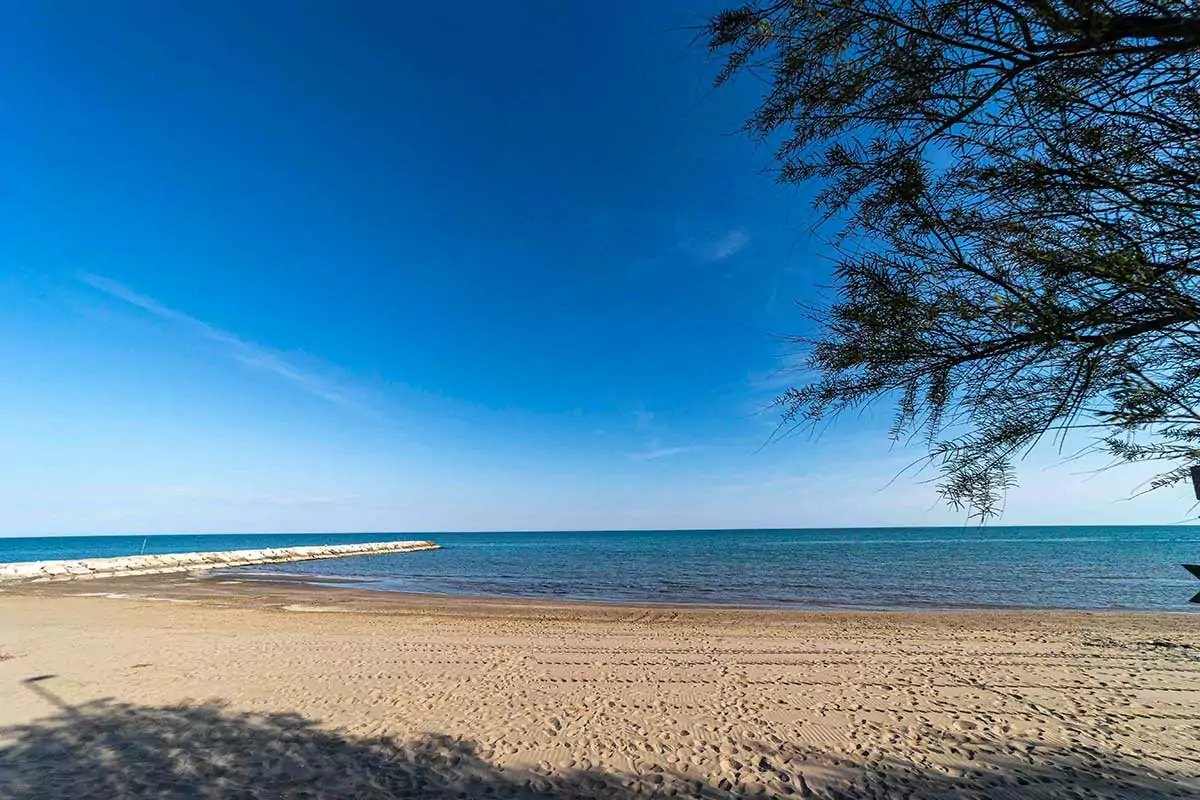 BLUE FLAG AWARD
Water Sports
San Francesco Village is the point of reference for water sports. A state-of-the-art sports village with the ultimate equipment, qualified instructors and a rich programme of sports activities for a fun-filled holiday.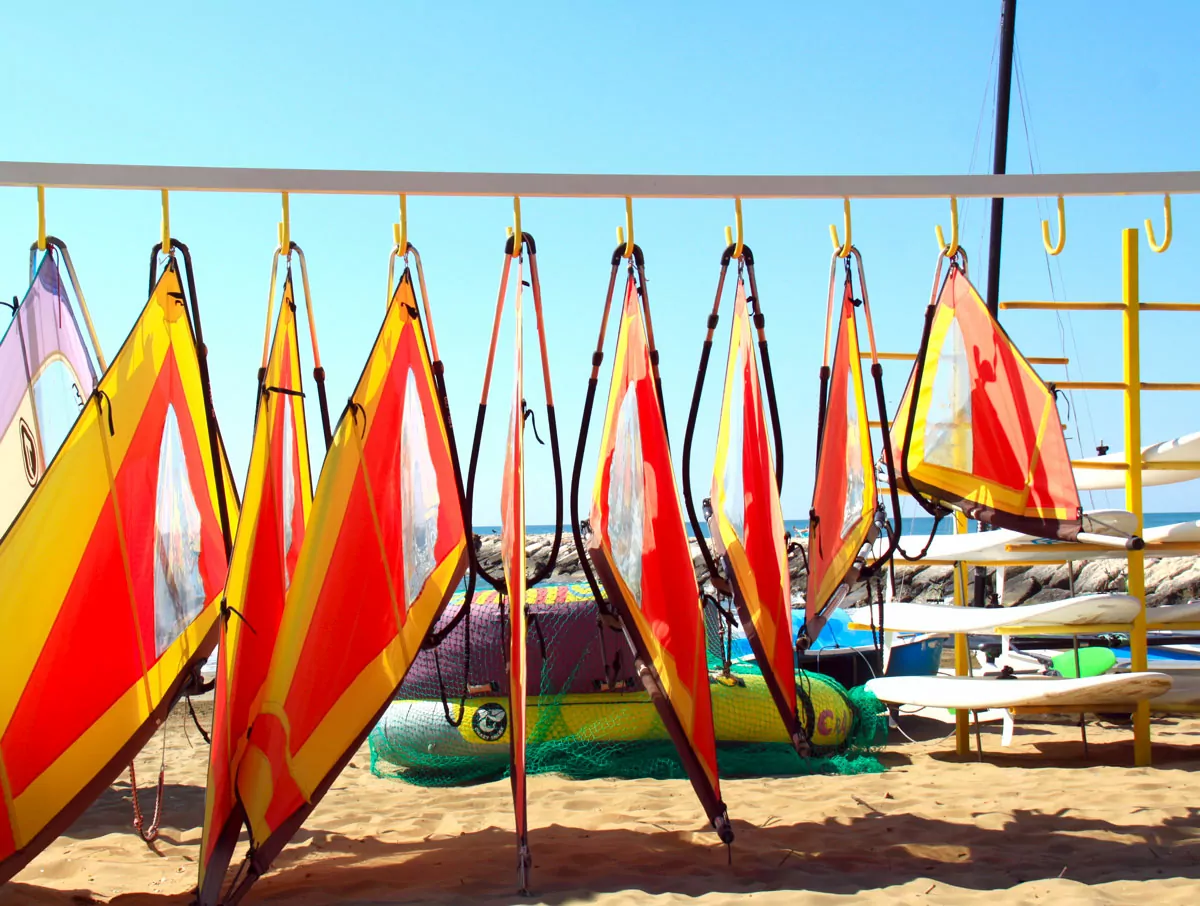 Windsurfing
EQUIPMENT RENTAL AND CLASSES
Have you ever thought of windsurfing in an enchanting setting? Our staff is happy to offer ad hoc classes as well as a Windsurfing equipment and rental service. We want to make sure you can enjoy your holiday to the full without having to worry about equipment.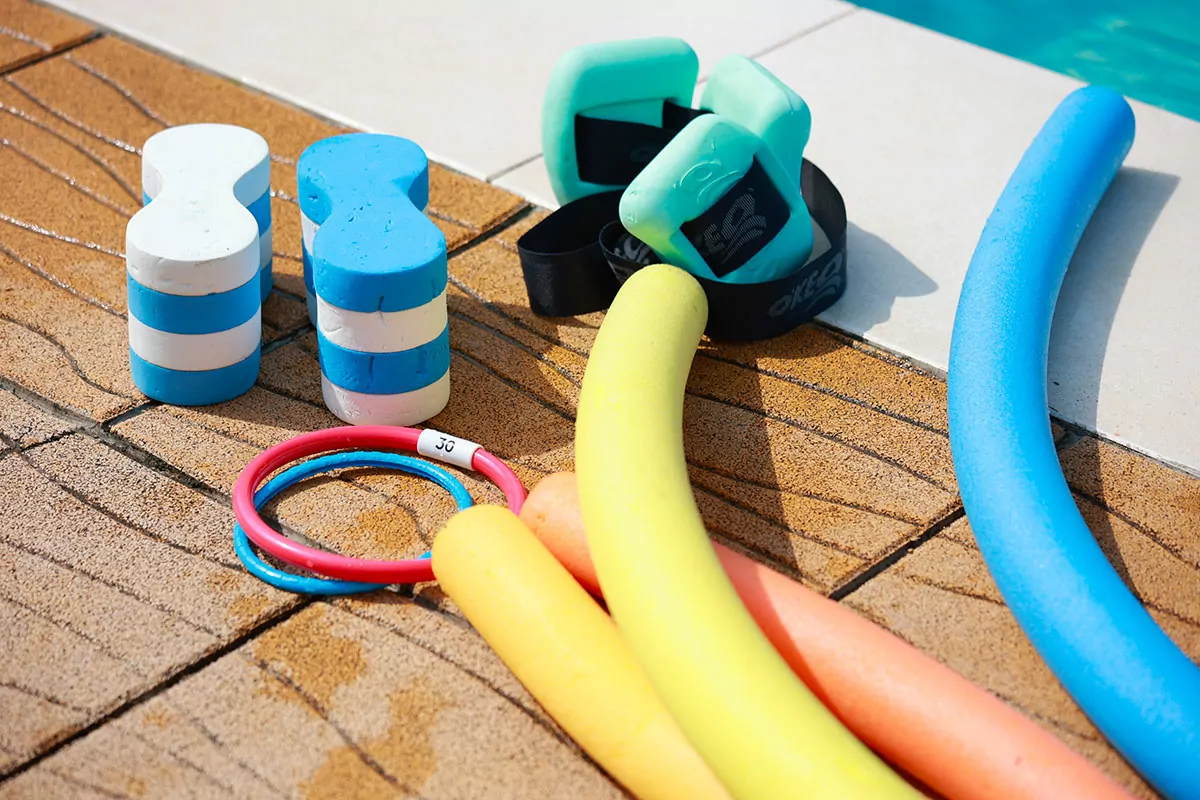 Diving
CLASSES FOR CHILDREN AND ADULTS
Experience the thrill of diving with wetsuit and tanks, all in safety in our Penelope swimming pool.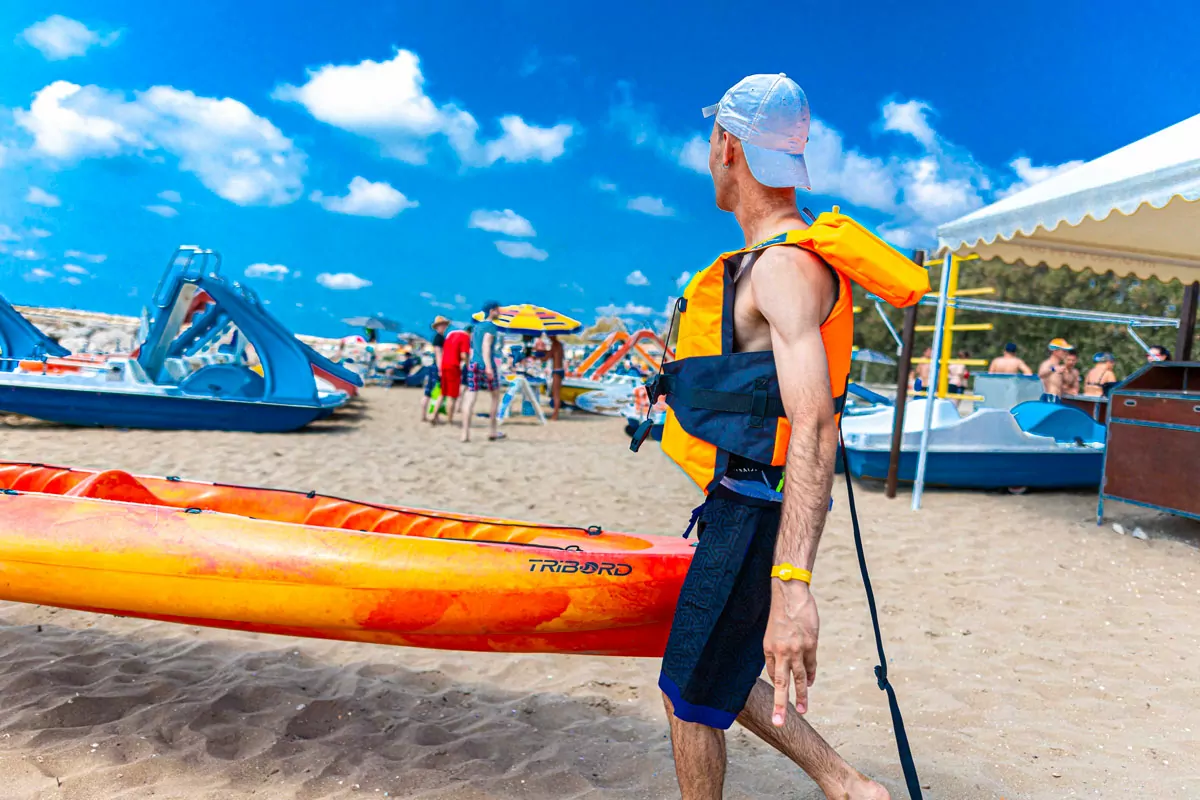 Kayaking
CHILDREN ONLY ACCOMPANIED
Start your holiday with a day of kayaking! Would you like to feel a unique thrill and have an unforgettable experience? Kayak rental is the perfect solution for you.
THE COASTLINE
Caorle and its surroundings
The Caorle coastline boasts an extension of over 15 km.
This long section of beach is characterised by fine golden-coloured sand and a sea with crystal-clear water with a shallow, gradual seabed.
A long sandy shore that runs parallel to the beach is ideal for those who love running and regenerating walks at dawn or sunset.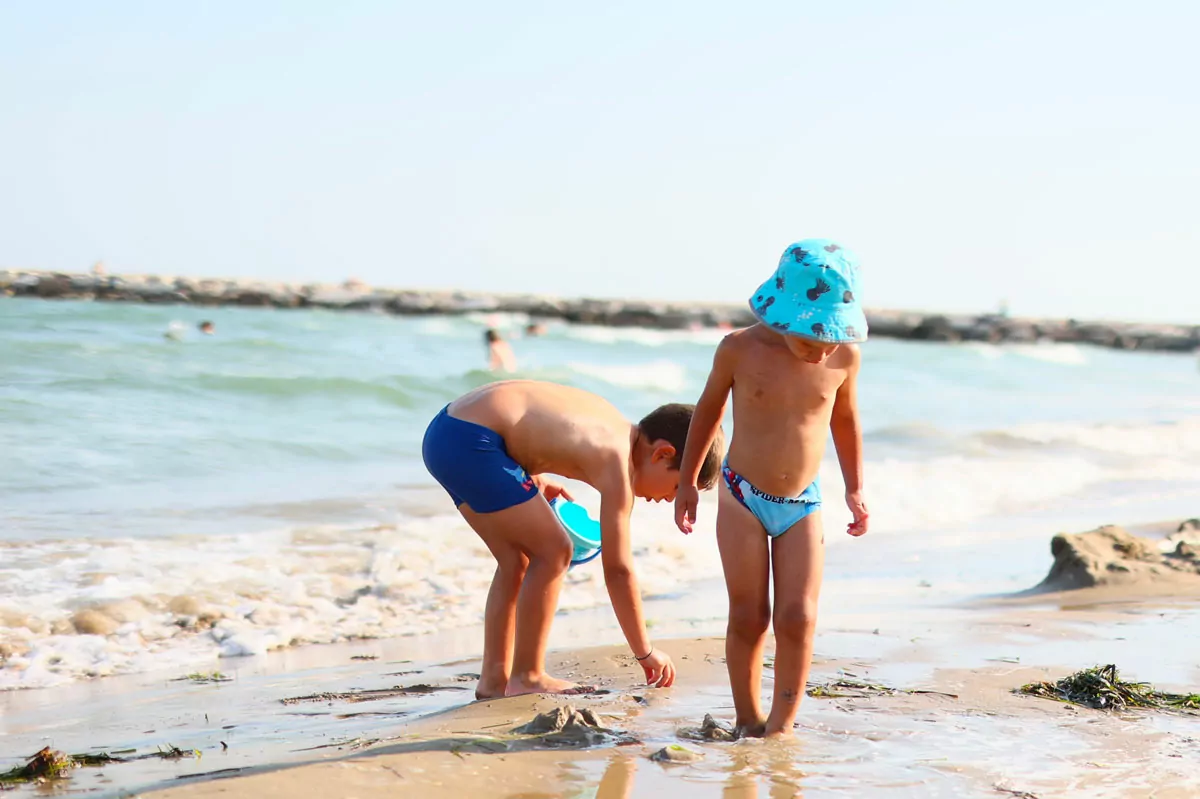 Caorle Beach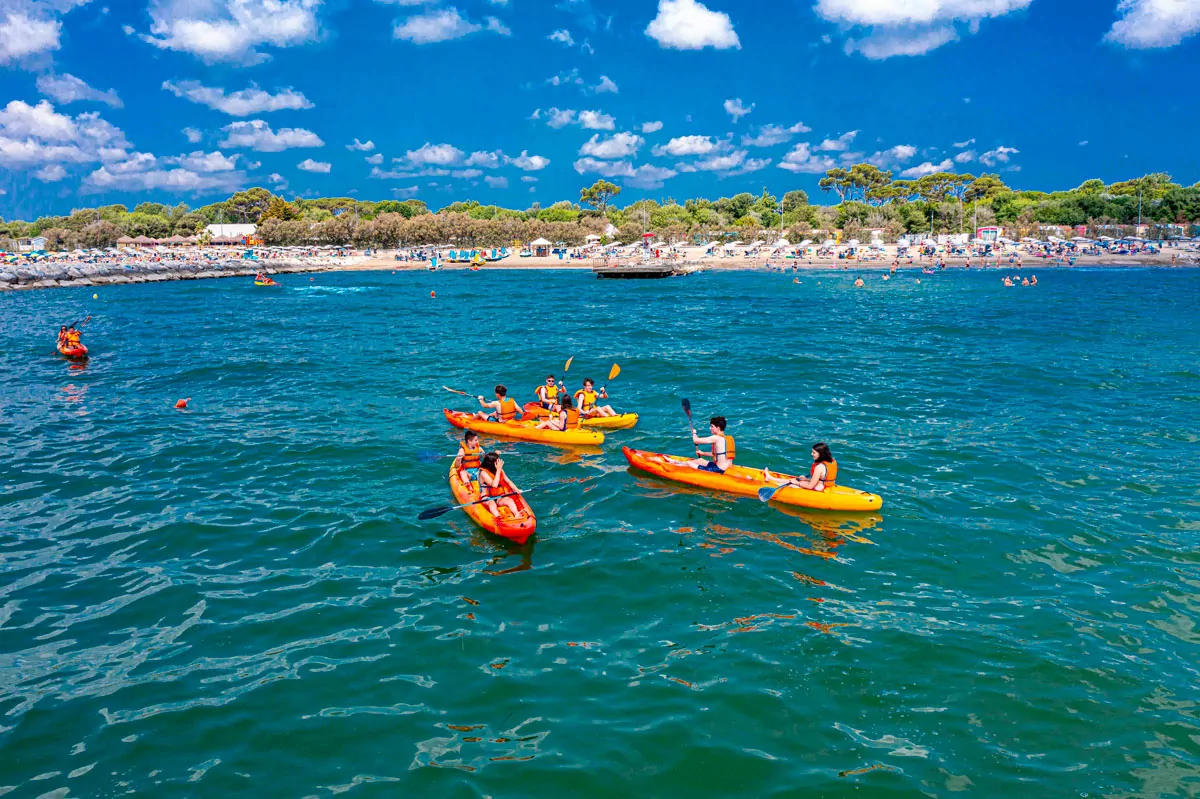 The sea of Caorle