Kayaking
Explore the sea of Caorle by paddling
Have you ever paddled a kayak to explore the open sea? At the San Francesco Village you can do that, too!
Put on your protective jacket, grab your oar and set off for a paddling in the Adriatic Sea. You will discover the pleasure of spending time in tranquillity away from the hustle and bustle of the campsite.
But don't think it's all relaxation! Rowing is a physical activity that requires commitment and coordination.
Feel like testing yourself? We can only tell you that the view of the Caorle coastline on a kayak is a unique experience that you cannot miss!
THE BENEFITS OF KAYAKING
Exercise and fresh air
Kayaking offers a great workout, perfect to do with family or friends. It strengthens the upper body (back, shoulders, pectoral muscles and arms) and at the same time defines the hips thanks to the movement of the pelvis, a central point for stability and balance on the water.
What's more, it allows you to be in the middle of the sea and breathe its air, which improves the condition of your bones, muscles and lungs.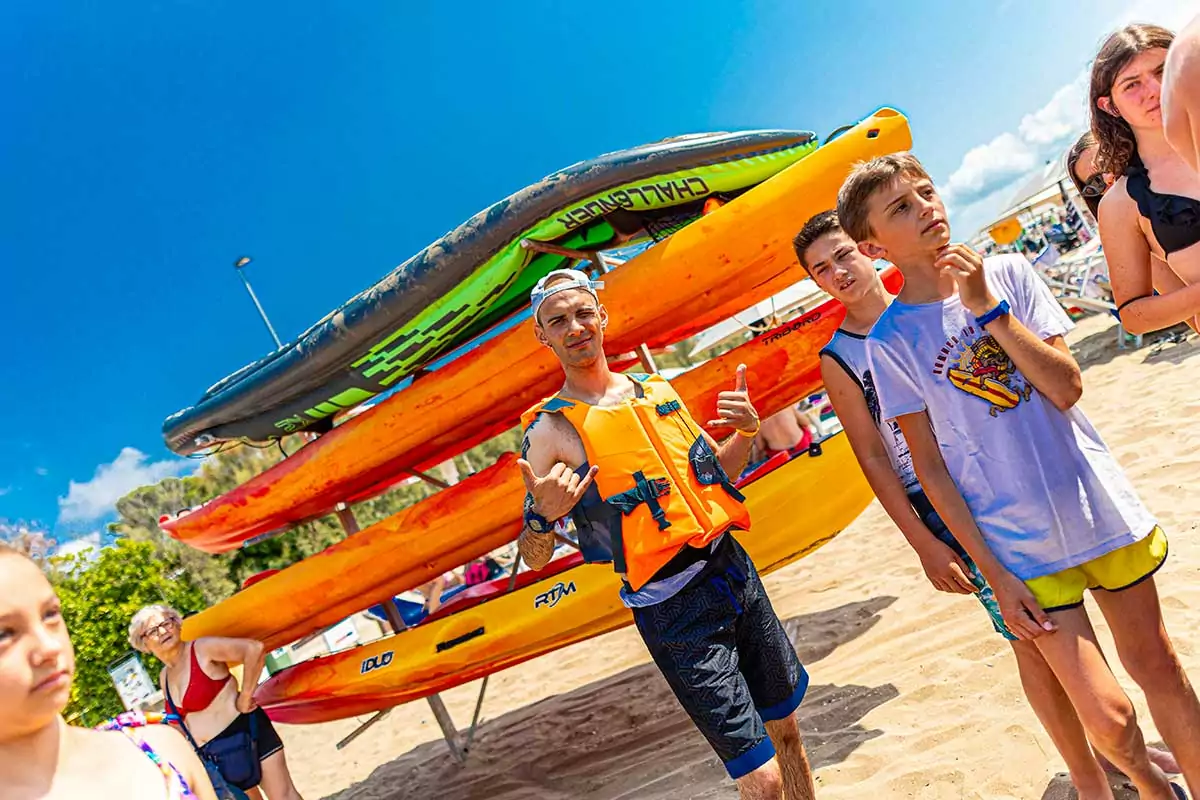 Kayaking course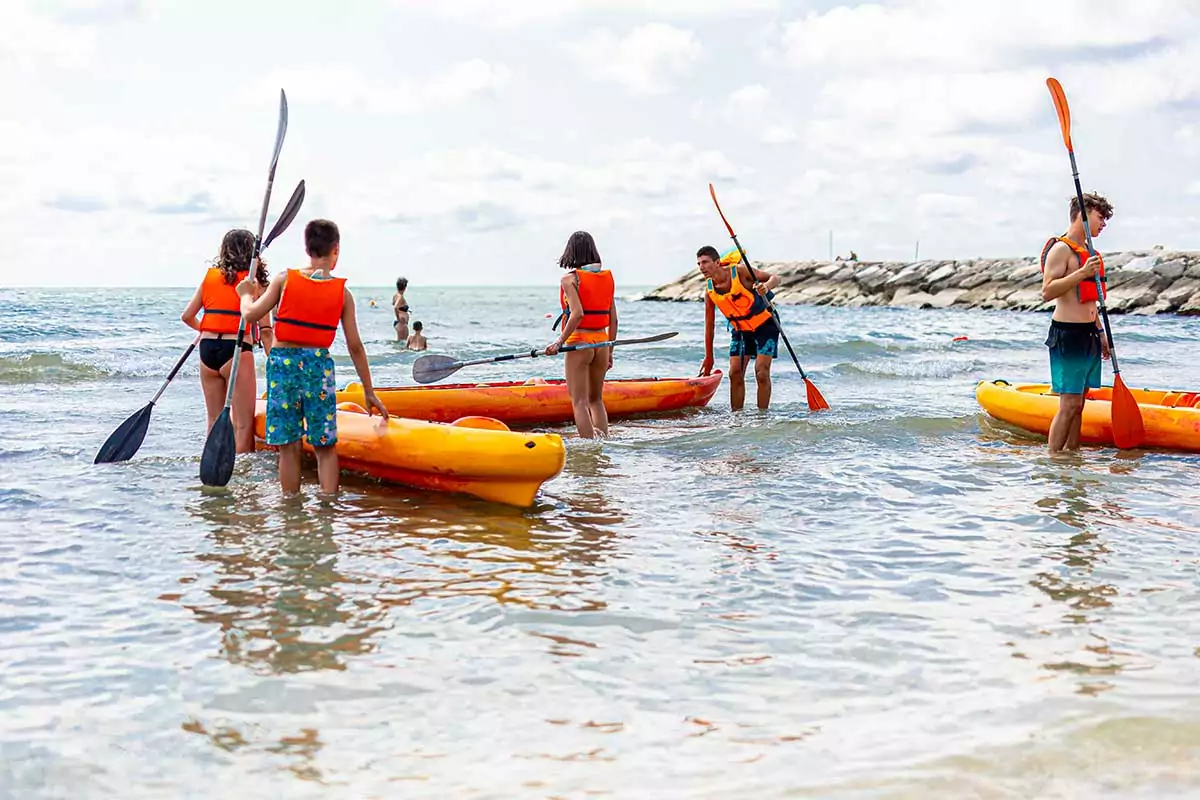 Kayaking course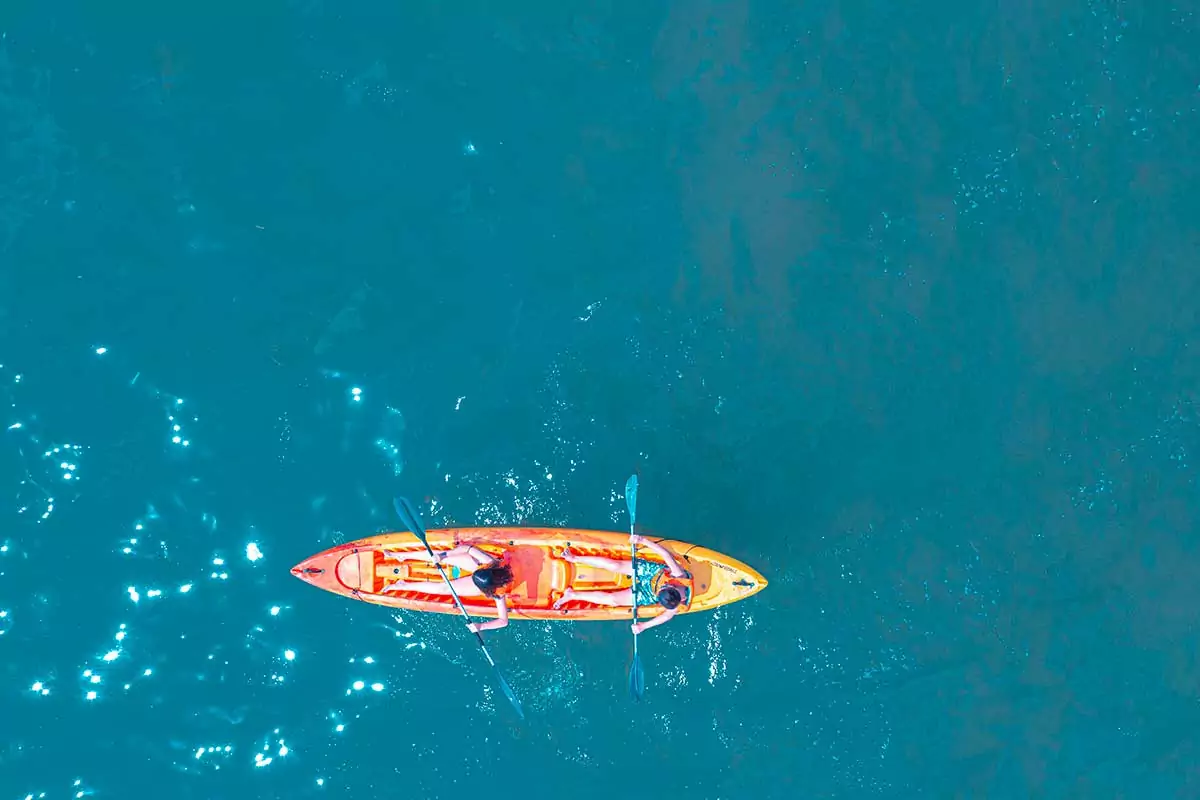 Kayaking course
Kayaking class
If you have never used an oar, don't worry! At the San Francesco Village you will learn the techniques for moving freely in the sea.
Our instructors will be on hand to teach you how to paddle properly so that the kayaking experience is both relaxing and exciting.
For more information on classes and how to participate, please contact our Reception office.
Equipment
We provide all the necessary equipment for this activity, you just bring the desire to have fun!