Prices and availability
Before choosing dates,
check the booking terms and conditions
regarding the minimum stay 2023.
Period
Min number of nights
APARTMENT & VILLINO, MOBILE HOMES and SKY ROOM
from 17/06 to 05/08
5 nights
from 05/08 to 26/08
7 nights*
from 26/08 to 09/09
5 nights
from 09/09 to 02/10
2 nights
MINIMUM STAY FOR THE 2024
from 25/04 to 18/05
2 nights
from 18/05 to 15/06
3 nights
from 15/06 to 27/07
5 nights
from 27/07 to 31/08
7 nights
from 31/08 to 14/09
5 nights
from 14/09 to 07/10
2 nights
MOBILE HOME PRESTIGE, MOBILE HOME VENICE SEA VIEW, MOBILE HOME PET - PRENOTABILE SOLO CON ANIMALI and MOBILE HOME SUPERIOR BEACH
from 01/07 to 09/09
7 nights*
from 29/06/24 to 07/09/24
7 nights*
BiDog Beach
San Francesco, the Dog Friendly Village in Caorle
The San Francesco Village in Caorle, with its dog beach, is a dog friendly camping resort, the perfect place to relax with your four-legged friend.

You can enjoy the whole day with him thanks to the Bi Dog Beach, the campsite's dedicated dog beach.
BEACH FOR DOGS
All the possibilities at BiDog
Finally a beach where you can enjoy your furry friend, including running, playing and diving at all hours, and spend many relaxing moments in the sun at the Bi Dog beach, the campsite's dog beach.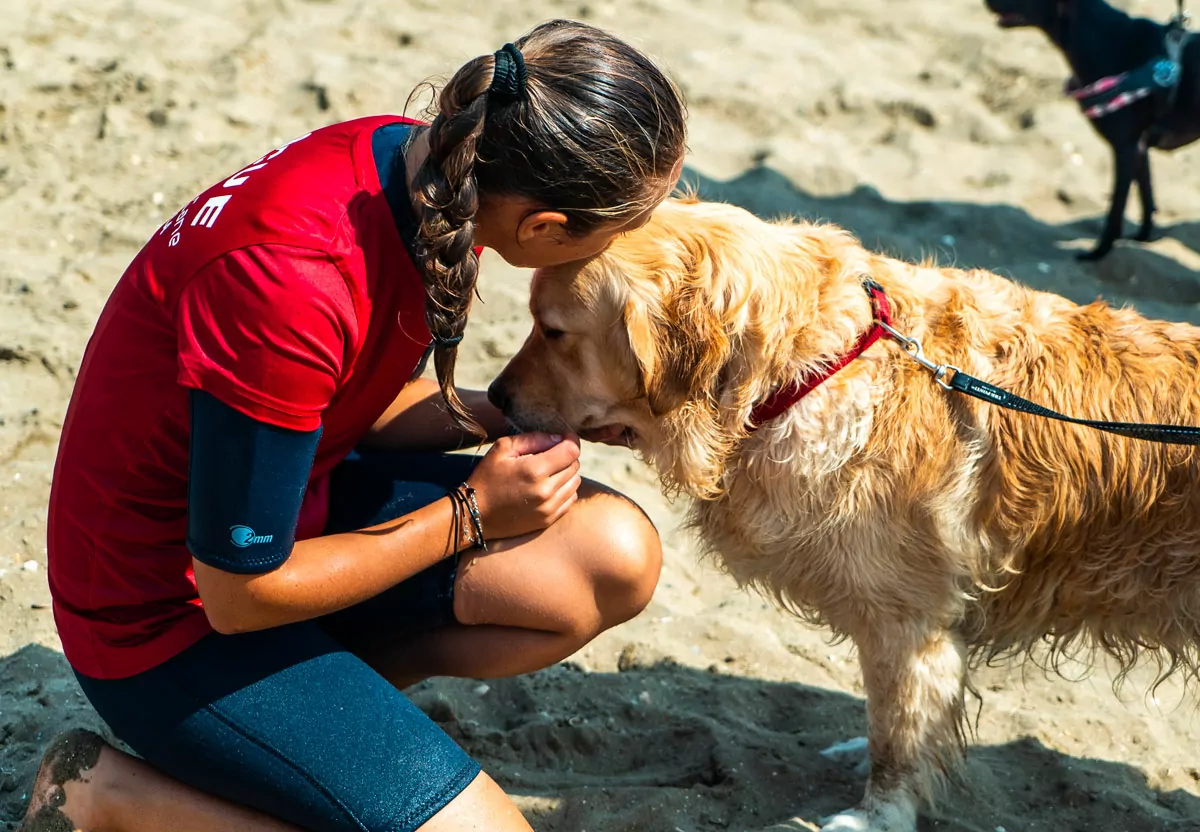 Special events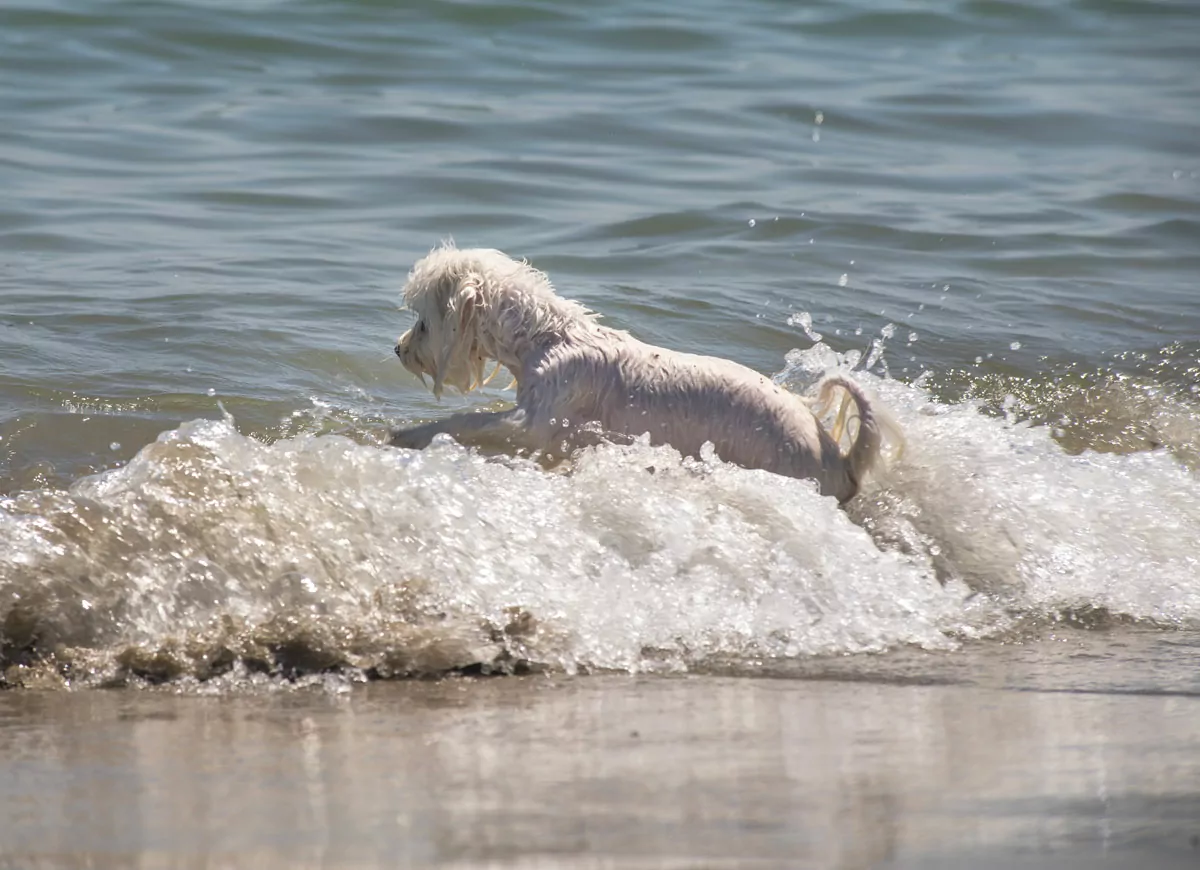 Authorised bathing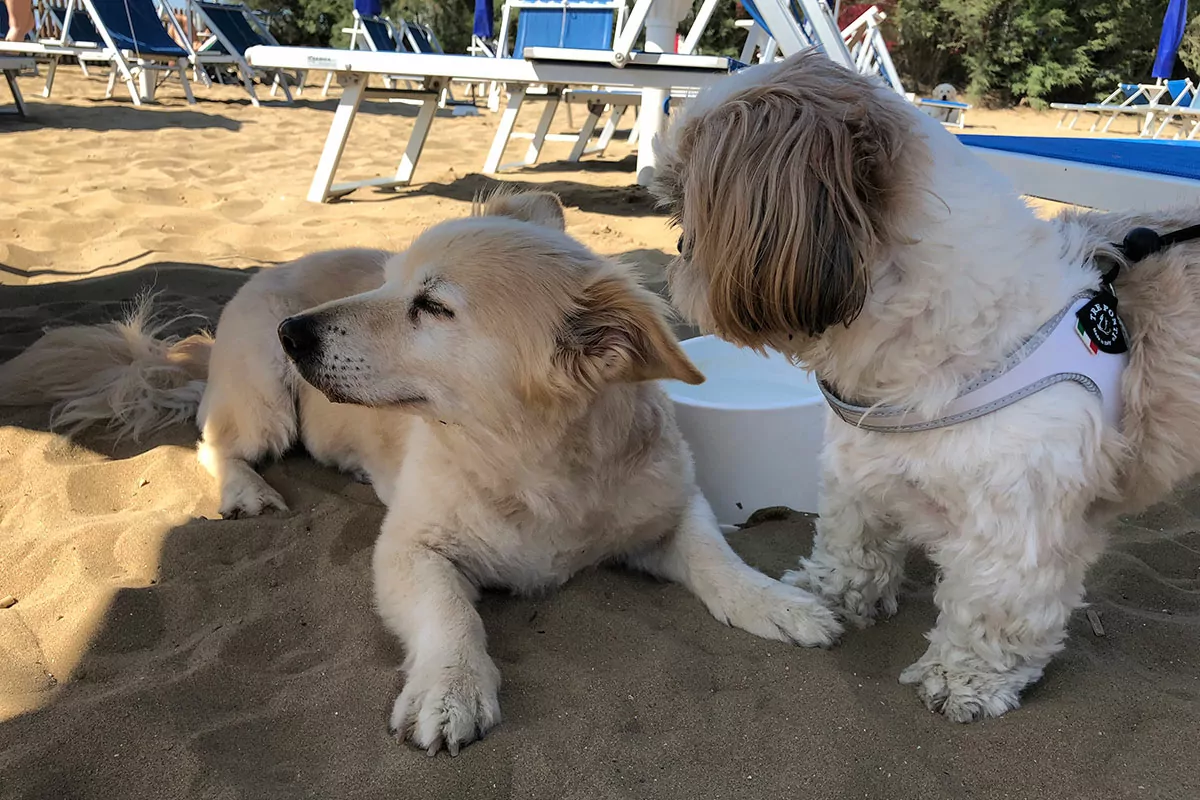 Equipped beach
Rules and Guidelines
Remember to book a sunbed and parasol!
FINALLY ON HOLIDAY WITH YOUR DOG
One of the best dog beaches in Caorle
The reserved area, equipped with specific services, is located on the Caorle coastline right in front of the campsite.
A beach offering specific services such as:
parasols
custom-made sunbeds
water bowls
dog showers
dog playgrounds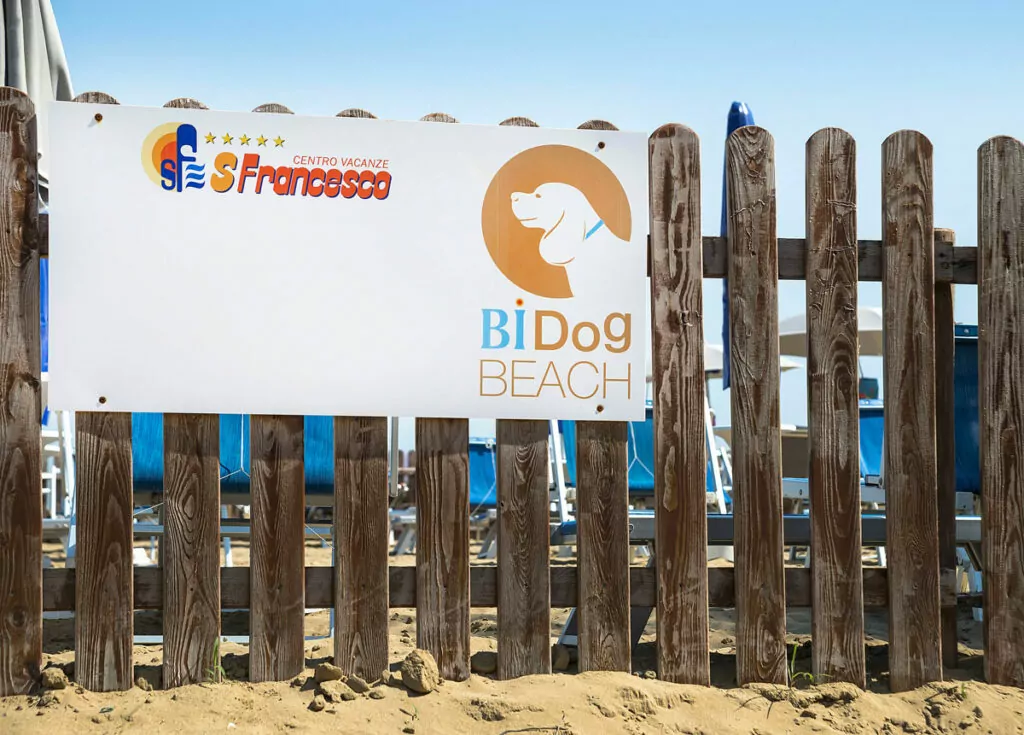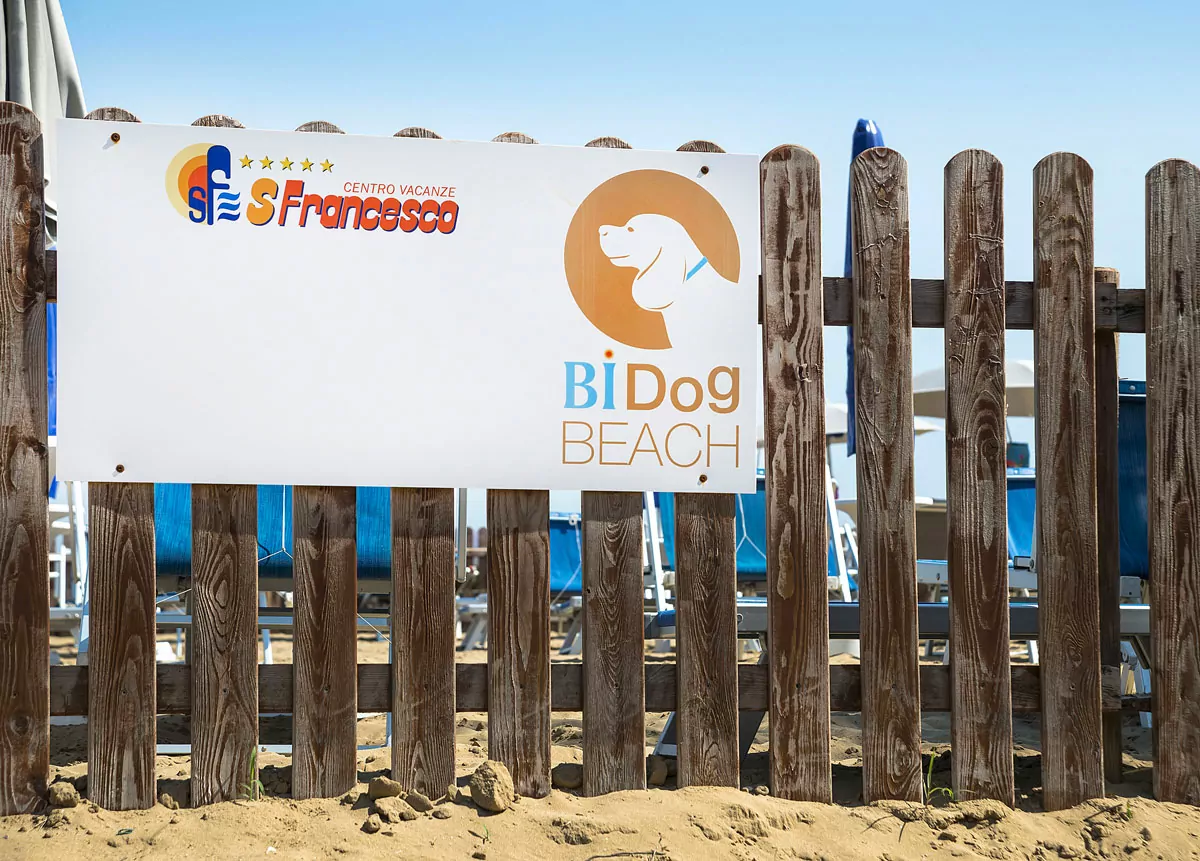 Holiday village with beach for dogs
We are waiting for you at the San Francesco Village in Caorle, in the province of Venice, to enjoy a relaxing holiday in our seaside Camping Resort with your pups.