Prices and availability
Before choosing dates,
check the booking terms and conditions
regarding the minimum stay 2023.
Period
Min number of nights
APARTMENT & VILLINO, MOBILE HOMES and SKY ROOM
from 17/06 to 05/08
5 nights
from 05/08 to 26/08
7 nights*
from 26/08 to 09/09
5 nights
from 09/09 to 02/10
2 nights
MINIMUM STAY FOR THE 2024
from 25/04 to 18/05
2 nights
from 18/05 to 15/06
3 nights
from 15/06 to 27/07
5 nights
from 27/07 to 31/08
7 nights
from 31/08 to 14/09
5 nights
from 14/09 to 07/10
2 nights
MOBILE HOME PRESTIGE, MOBILE HOME VENICE SEA VIEW, MOBILE HOME PET - PRENOTABILE SOLO CON ANIMALI and MOBILE HOME SUPERIOR BEACH
from 01/07 to 09/09
7 nights*
from 29/06/24 to 07/09/24
7 nights*
Altino, an ancient Roman city
Explore our village in Caorle and visit the most beautiful and interesting places in and around Veneto!
Make your holiday in our village in Caorle even more beautiful: add to your itinerary a visit to Altino and its national archaeological museum, two must-see places in Veneto rich in history and culture.
RURAL CENTRE OF QUARTO D'ALTINO
Altino, once known as Altinum
Altino (once known as Altinum) today is incorporated into the municipality of Quarto d'Altino, a small rural centre with just over 3,000 inhabitants. But its history is very ancient.
The first permanent settlements date back to the Bronze Age (15th-13th centuries B.C.), but it was only around the 5th century B.C. that the city acquired a significant dimension. At that time, the sea bordered it and two of the most important Roman roads passed nearby, the Via Annia, which ran along the Veneto coast to Aquileia, and the Claudia Augusta, which was used to carry trade over the Alps and into Bavaria. The city was therefore a respectable trading centre.
In 452, Altino was destroyed by the Huns led by Attila and its inhabitants fled to the lagoon where they settled, laying the first foundations for the city of Venice. Wherever you are in Altino, looking towards the lagoon, you can recognise the slightly lopsided silhouette of the bell tower of Torcello, the first island inhabited by the fugitives.
Altino, archaeological area
NEXT TO THE ARCHAEOLOGICAL SITE OF ALTINO
The new National Archaeological Museum
There are not many remains of ancient Altinum in the area, but a visit to the new National Archaeological Museum is absolutely a must: it houses various decorative elements found in the necropolis, such as the headless statue of Icarus.
There are also several capitals, numerous sundials and a fragment of a frame; several glass artefacts are also remarkable.
The museum is open daily and entrance fees are very low.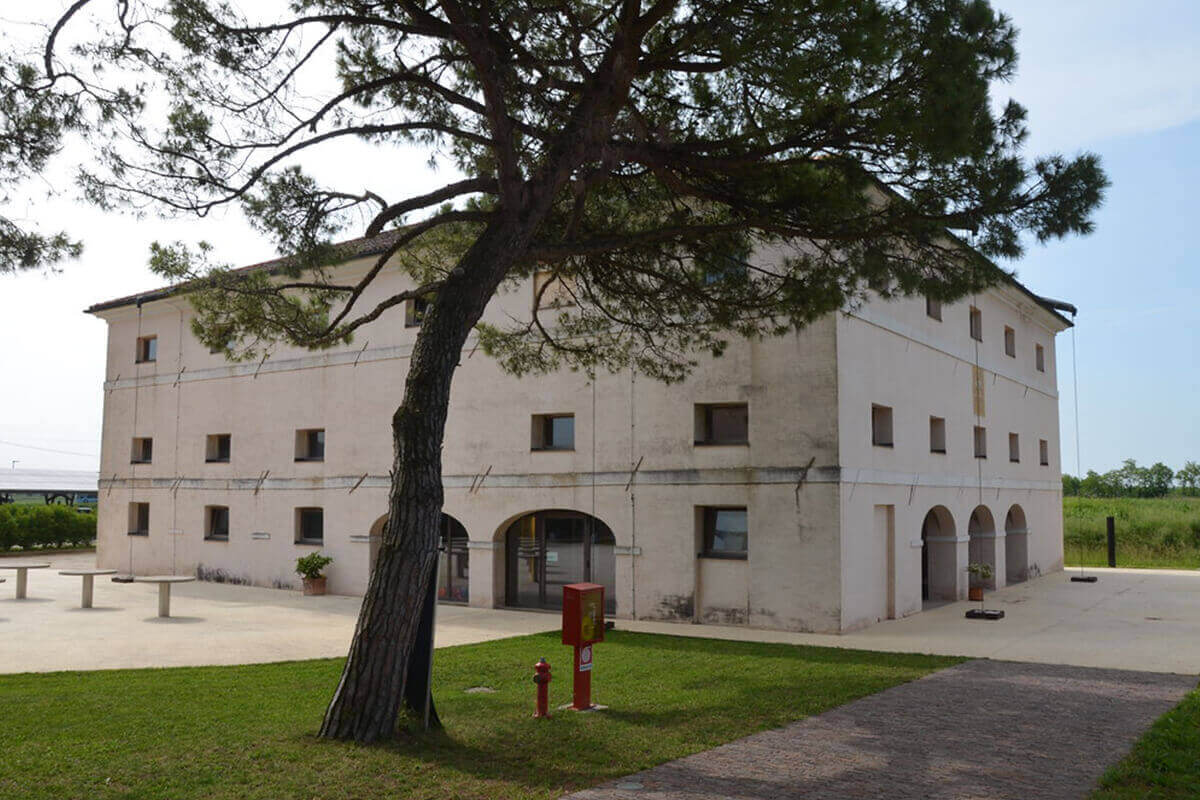 National Archaeological Museum of Altino
SAN FRANCESCO VILLAGE OFFERS AND PRICES 2023
It is always the right time to book a holiday
With our holiday centre offers, your stay in Caorle
will be even more pleasant.