July 12, 2022
9:15 P.M. – PIAZZETTA MAXIM
On Tuesday, July 12, 2022 in Piazzetta Maxim, the Veneto Wind Orchestra performs its Notes of Stars Concert.
From Italian Opera to the most beautiful soundtracks, from "Norma" to "The Good, the Bad and the Ugly", the proposed concert will make us relive the emotions of the most famous theaters and great cinema.
We look forward to seeing you there!
DON'T MISS IT!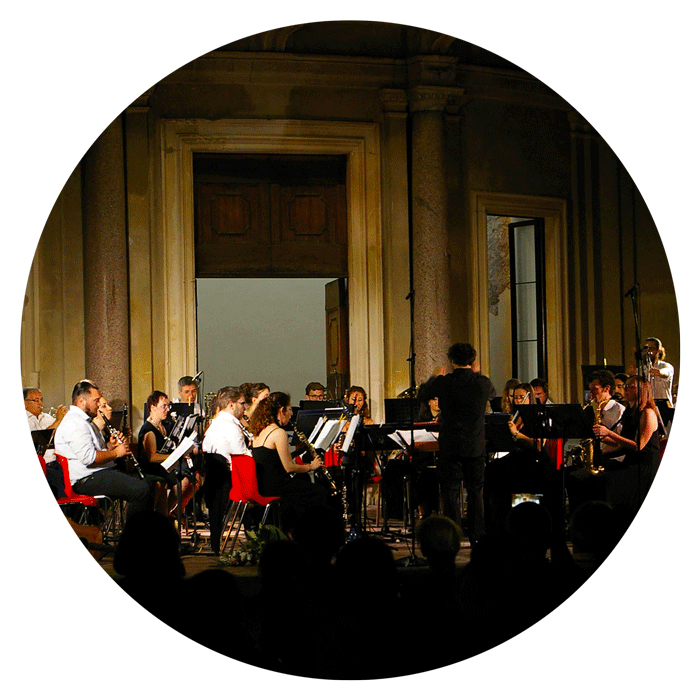 The Orchestra
Founded in 1988, it originated from the municipal philharmonic and now consists of some 40 elements including graduate musicians, conservatory students and amateurs. There are numerous cultural events in which the ensemble has participated, earning acclaim from specialized critics and the public. The heterogeneous repertoire ranges from the Baroque period to the present day, from big band music to soundtracks, with pieces transcribed and elaborated especially for the ensemble and other originals for wind orchestra. The variety of repertoire, characteristic of the ensemble, allows it to meet the needs of different audiences, while at the same time bringing the audience closer to more elaborate and challenging musical forms.
Are you curious about them?