BIC is back in Caorle
17 and 18 September – limited number of places!
After the success of the first 3 editions, BIC – Cosplay, Comics & Games is back in Carole, at the San Francesco Village!
Over a two-day period, the world of cosplayers, comix fans and gaming enthusiasts come together, creating an incredible event. The only Cosplay event ever held in a tourist village.
Dive into fantasy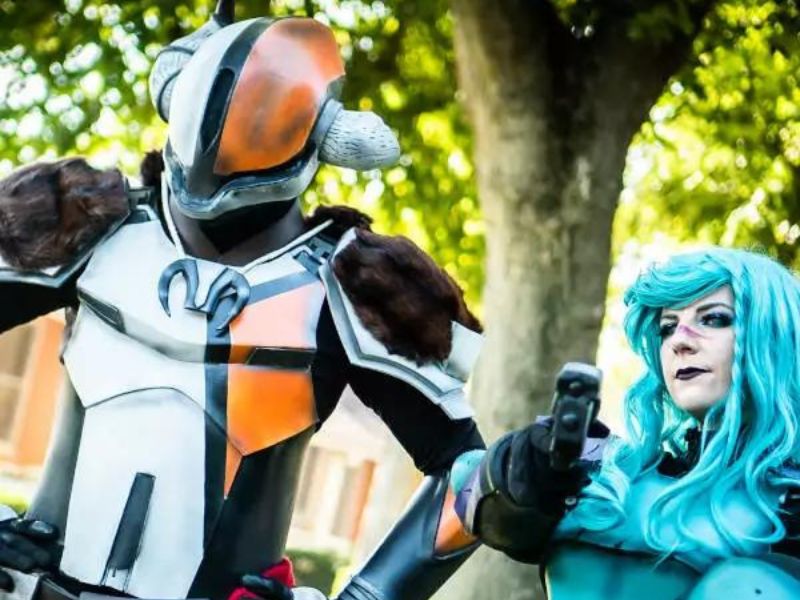 Cosplay
Lifelong or first-time cosplayer: participate in the contest and win the first prize, an electric scooter!
Batman Exhibition
Visit the incredible exhibition dedicated to replicas of the original costumes from the Batman series!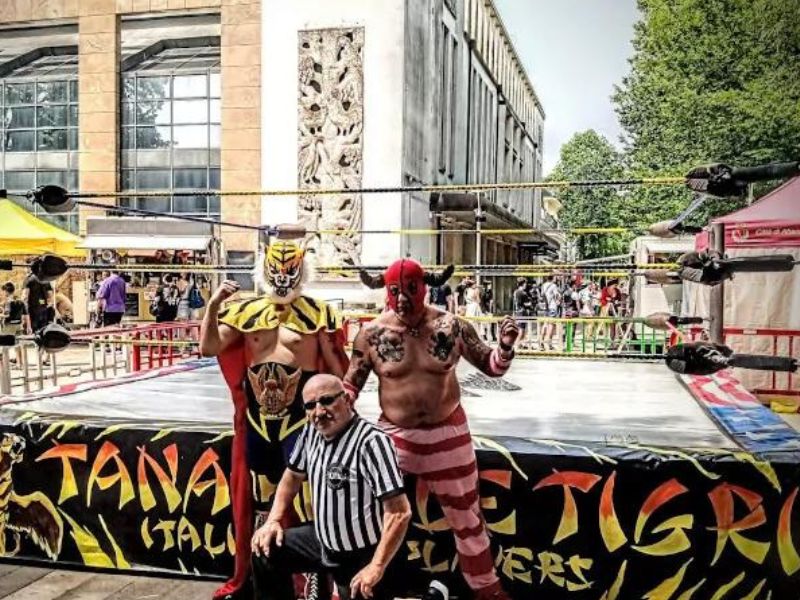 Ring Wrestling
Watch the friendly fights between the most popular characters!
How to participate
You can access the event in 3 different ways
ONE-DAY TICKET
Purchasing a one-day ticket or with included stay
FREE ACCREDITATION FOR COSPLAYERS
Free of charge if you're a cosplayer! Contact us at cosplay@festivalcomix.it and attach a photo of yourself wearing a cosplay outfit to receive the accreditation.
IF YOU ARE ALREADY ON HOLIDAY AT THE VILLAGE, TICKETS ARE INCLUDED
If you are on holiday with us on 17 and 18 September, tickets are already included in your booking!
Pack a costume!
Let your imagination run wild! Whether you already have a cosplayer costume or want to make one by hand with what you have at home doesn't change. We are waiting for you to parade in the Village and participate in the final contest!
By entering the event, you gain access to all areas of the San Francesco Village
You can take part in sports activities such as water aerobics, archery, beach volleyball… Even in cosplay!
You can access the new Spray Park and all the swimming pools of the Village
You can participate in animation activities, tournaments, games
You can access our private beach
TICKET
---
Children up to 9 years old free
Kids 10 – 14 years old 6€
Adults over 14 years old 10€
2-DAY TICKET + STAY
It includes: 2-day ticket + 1 night stay
---
Apartment or Mobile Home for single use
Children up to 9 years old free
Kids 10 – 14 years old 16€
Adults over 14 years old 25€
---
Apartment or Mobile Home for single use
---
Pitch
1 pitch + 2 people for one night 18€
2-DAY TICKET + STAY
It includes: 2-day ticket + 1 night stay + breakfast
---
Children up to 9 years old free
Kids 10 – 14 years old 21€
Adults over 14 years old 30€
---
Apartment or Mobile Home for single use
[bookingfor_event id=4 layout=1]