Prices and availability
Before choosing dates,
check the booking terms and conditions
regarding the minimum stay 2023.
Period
Min number of nights
APARTMENT & VILLINO, MOBILE HOMES and SKY ROOM
from 17/06 to 05/08
5 nights
from 05/08 to 26/08
7 nights*
from 26/08 to 09/09
5 nights
from 09/09 to 02/10
2 nights
MINIMUM STAY FOR THE 2024
from 25/04 to 18/05
2 nights
from 18/05 to 15/06
3 nights
from 15/06 to 27/07
5 nights
from 27/07 to 31/08
7 nights
from 31/08 to 14/09
5 nights
from 14/09 to 07/10
2 nights
MOBILE HOME PRESTIGE, MOBILE HOME VENICE SEA VIEW, MOBILE HOME PET - PRENOTABILE SOLO CON ANIMALI and MOBILE HOME SUPERIOR BEACH
from 01/07 to 09/09
7 nights*
from 29/06/24 to 07/09/24
7 nights*
Fun Area
Plenty of fun for the little ones
Not only sea and swimming pools for your children to have fun. At the San Francesco Village, you will find an entire area dedicated to them. There are attractions and games for all ages.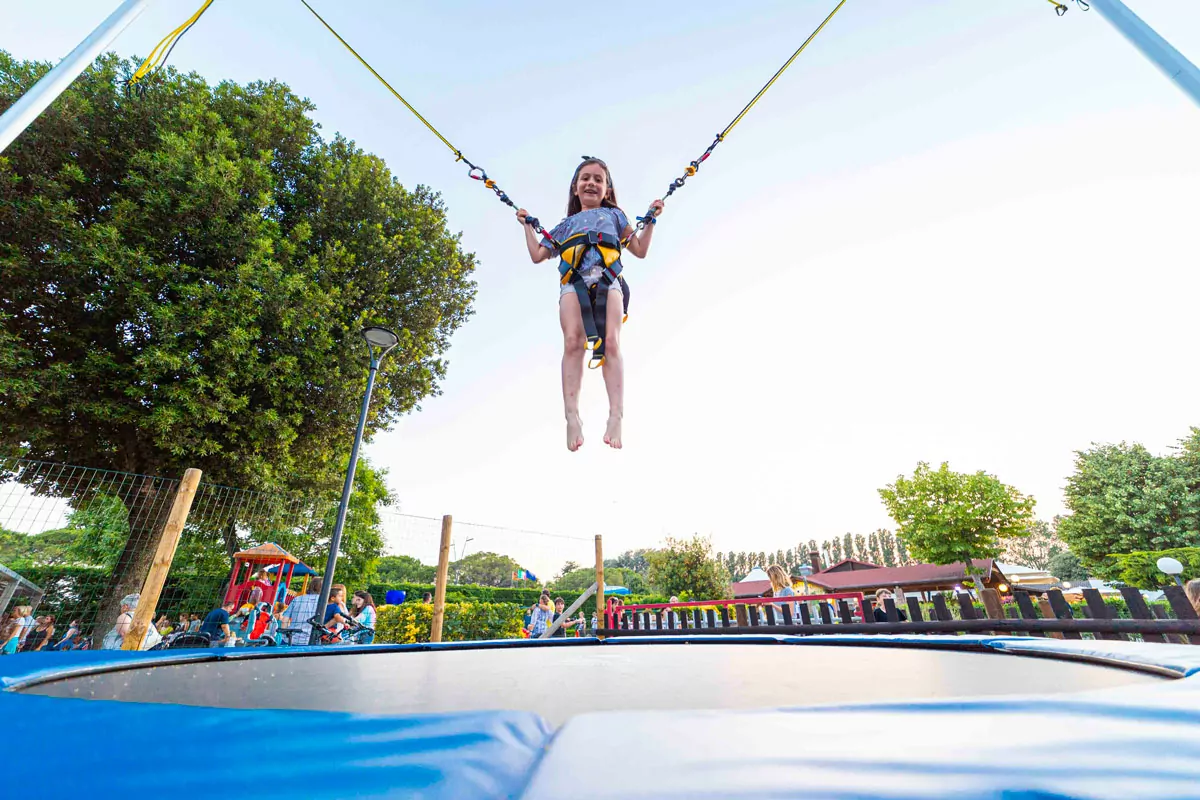 Trampolines
With trampolines it's like flying! Jump higher and higher and see the Village from a different perspective!
Ball pool
The ball pool is a dream for children of all ages.
At the San Francesco Village, you can play in it and make lots of new friends.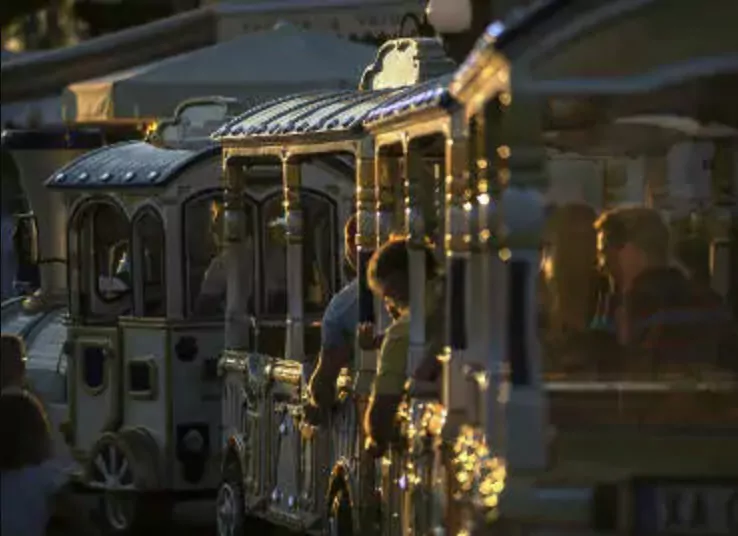 Sightseeing train
Sightseeing train within the Village: Want to take a panoramic tour of the Holiday Centre? Here's our sightseeing train for you. You will find it at the entrance and it is available for you at the following hours:
Every day 19:30 – 23:00, in case of bad weather 16:00 – 23:00.
Cost of the train: € 3. Tickets to be purchased directly on site.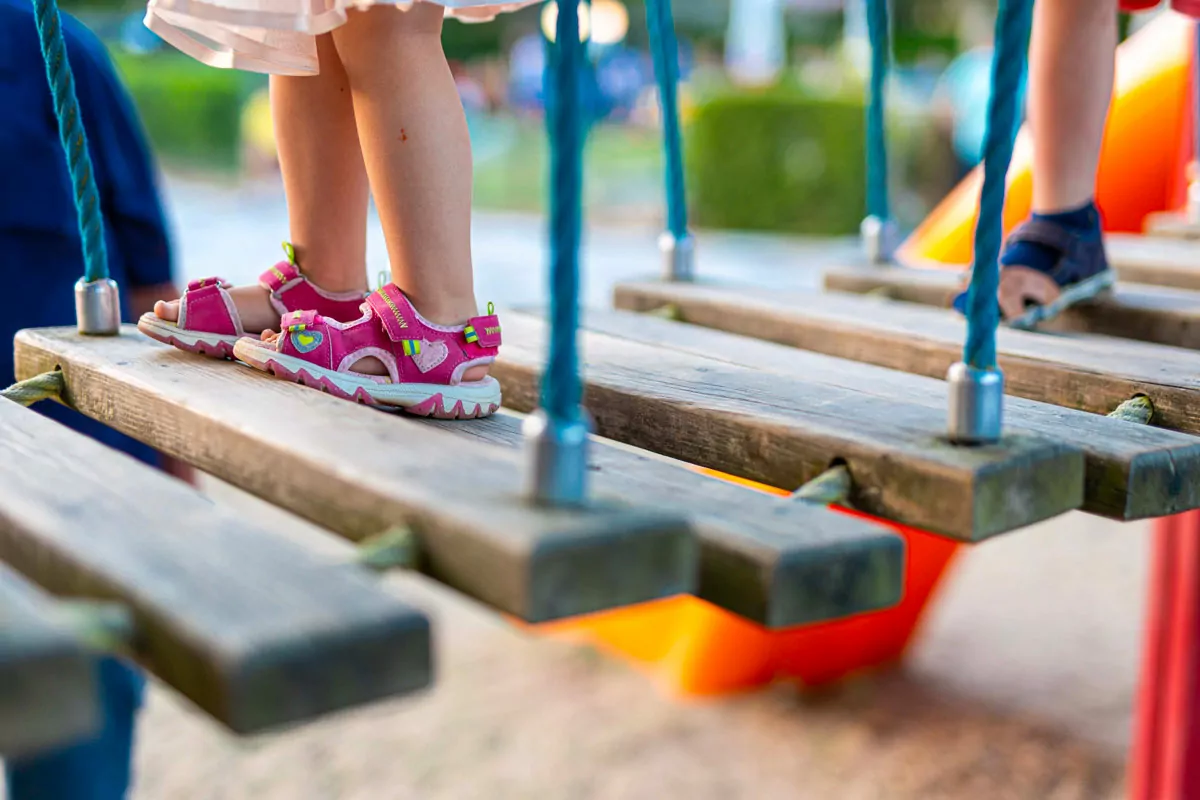 Playground
The playground is the ideal place to take young children to play while waiting for dinner time or on not so sunny days.
Minigolf
In our Fun Area, Minigolf is a must!
INFLATABLE ATTRACTIONS
Inflatable castle and platform
A giant inflatable castle where you can enjoy long, fast slides and a platform to climb on are waiting for you!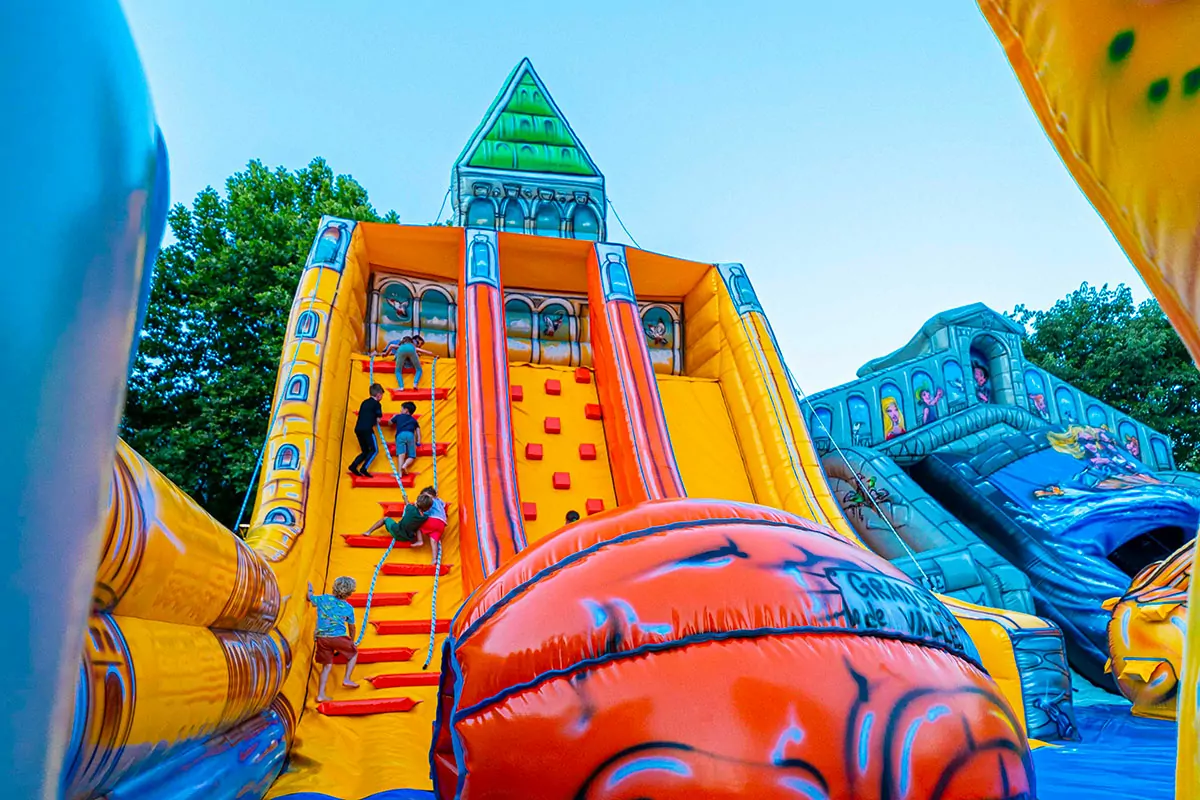 Castle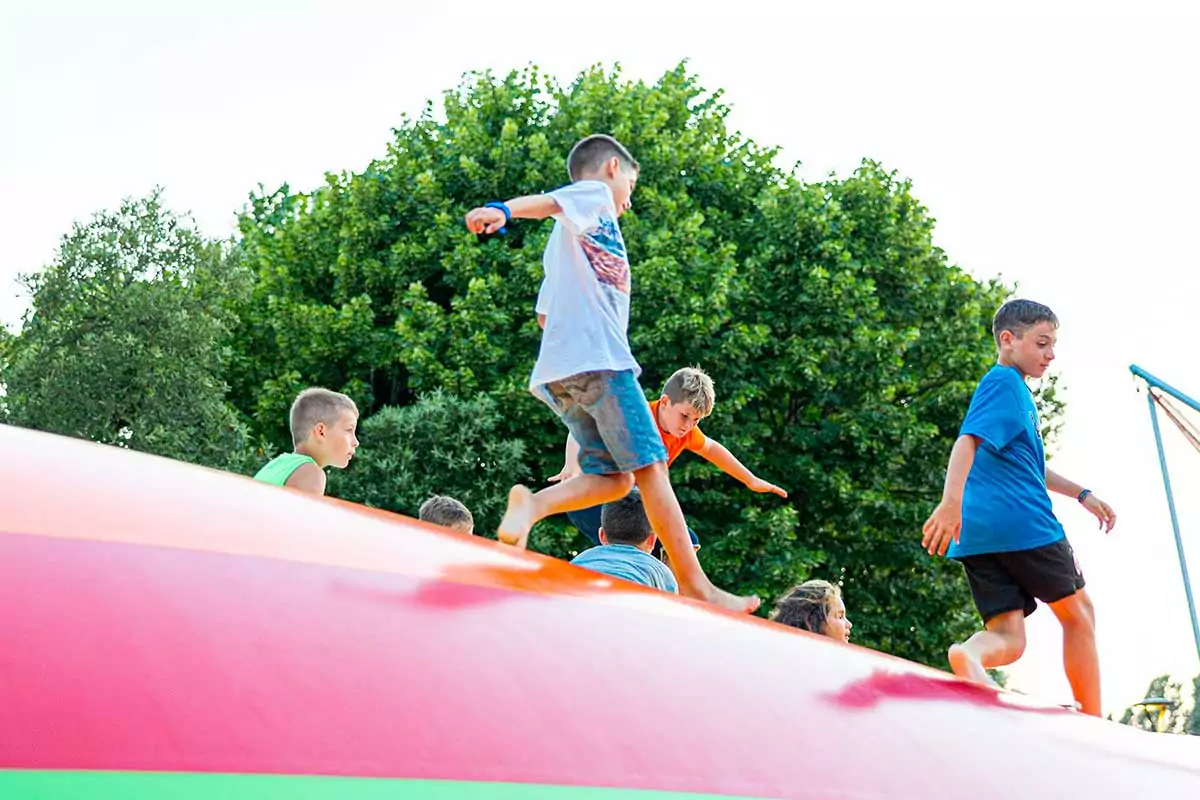 Platform
WATER PARK
Spray Park
Have fun playing between water slides and splashing in the brand new Spray Park
Horse carousel
For all children, here is the beautiful horse carousel! You will find it in the entrance alley of the Village.
Single ride: € 2. Tickets to be purchased directly on site.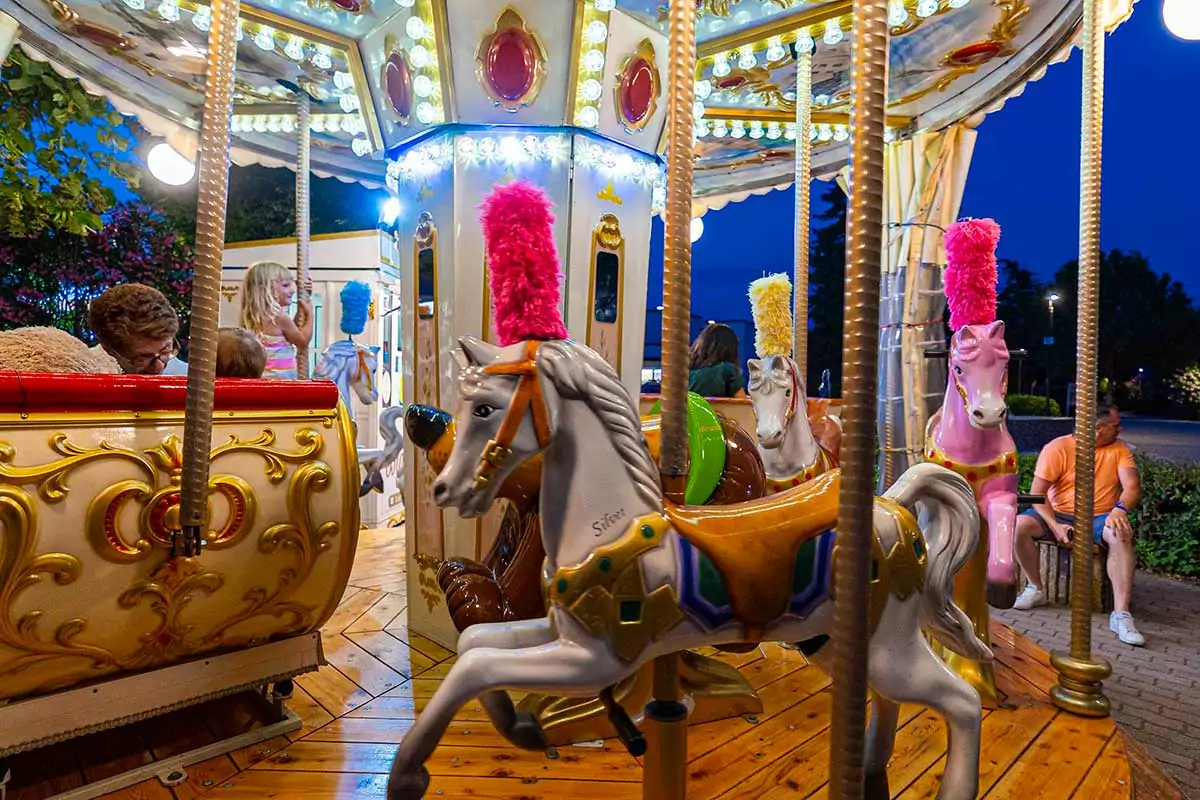 The carousel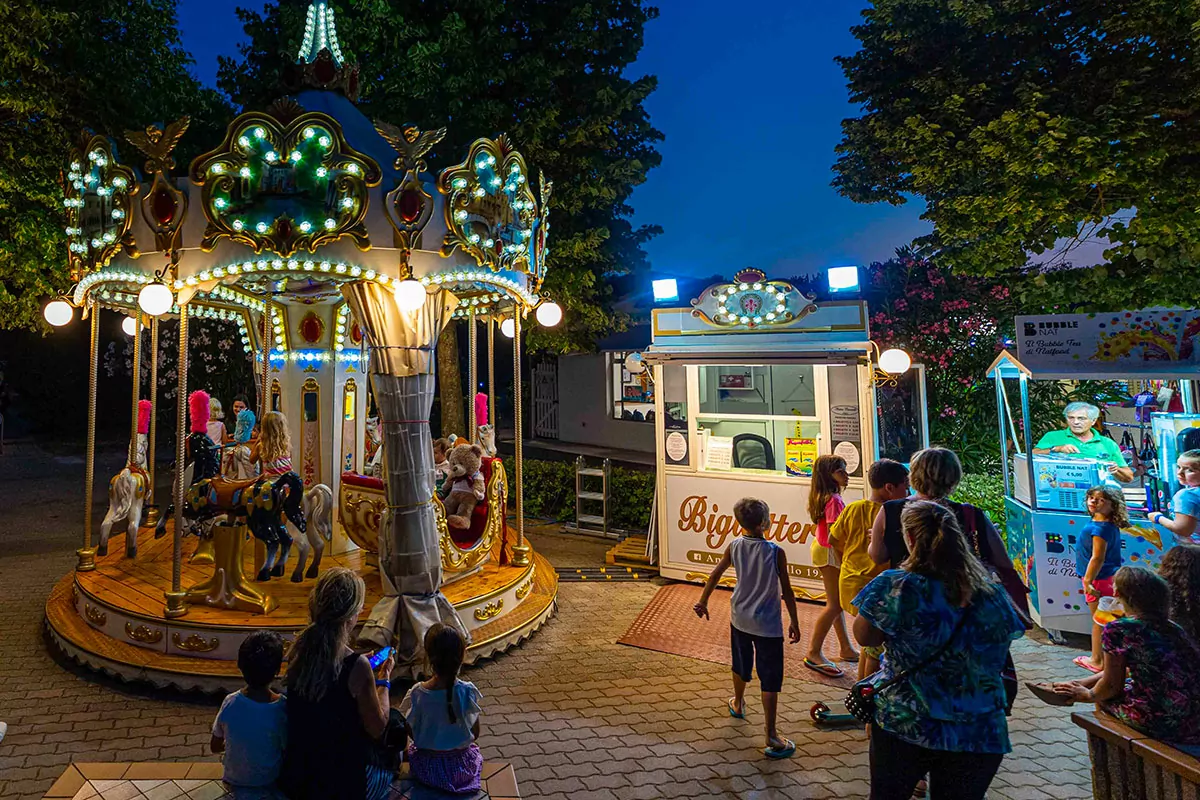 The carousel
Go-kart track
Become a driver for an evening by driving one of the electric go-karts on the track in the San Francesco Village.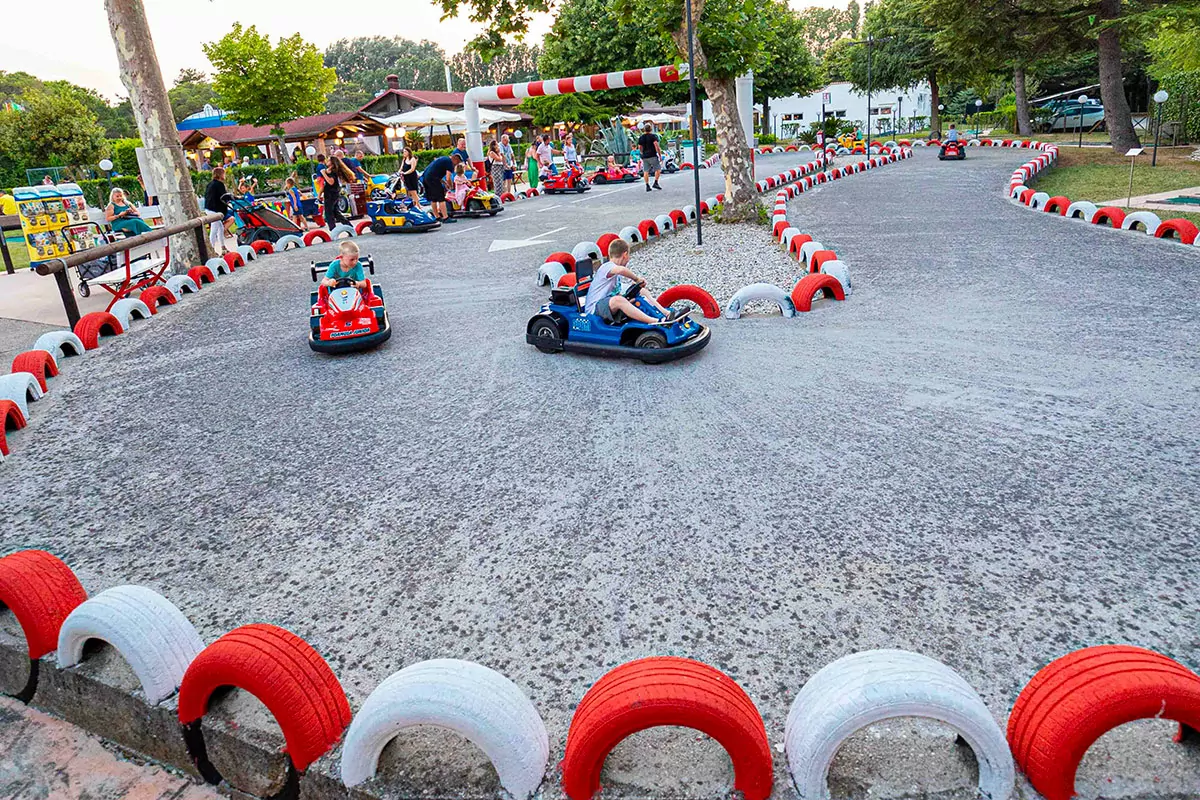 The track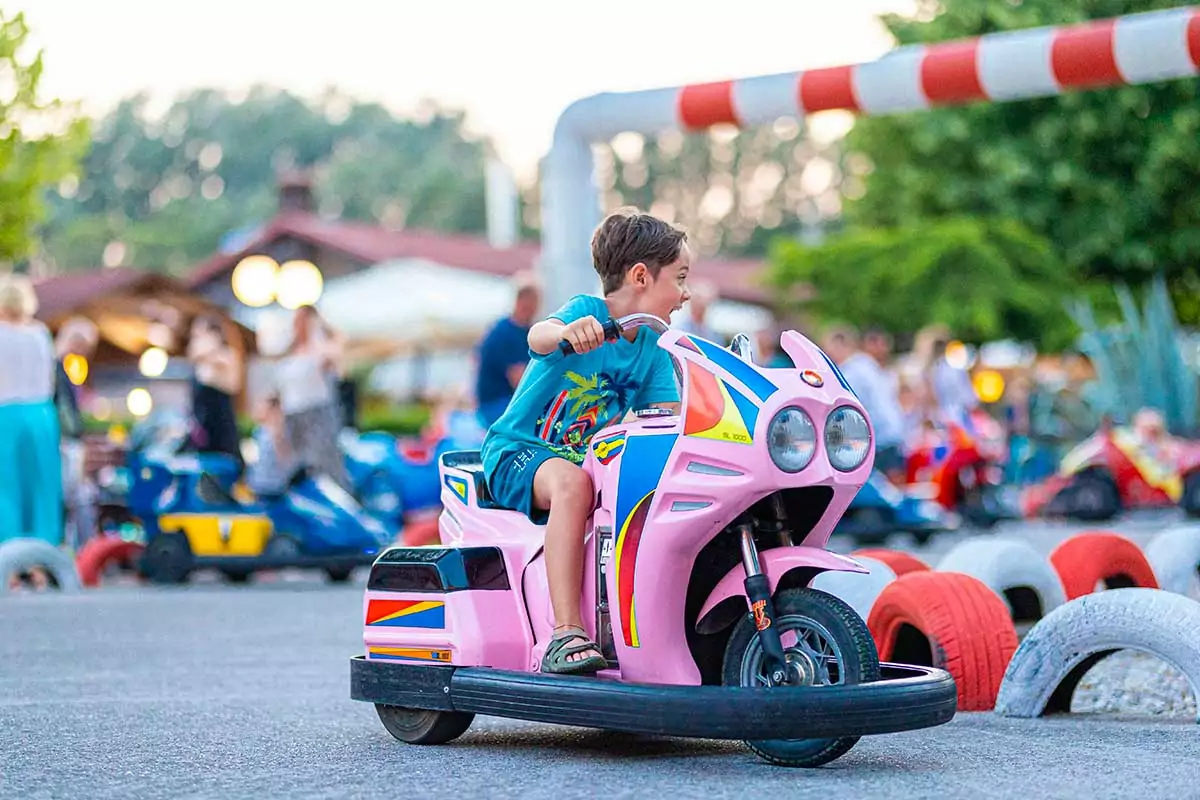 The karts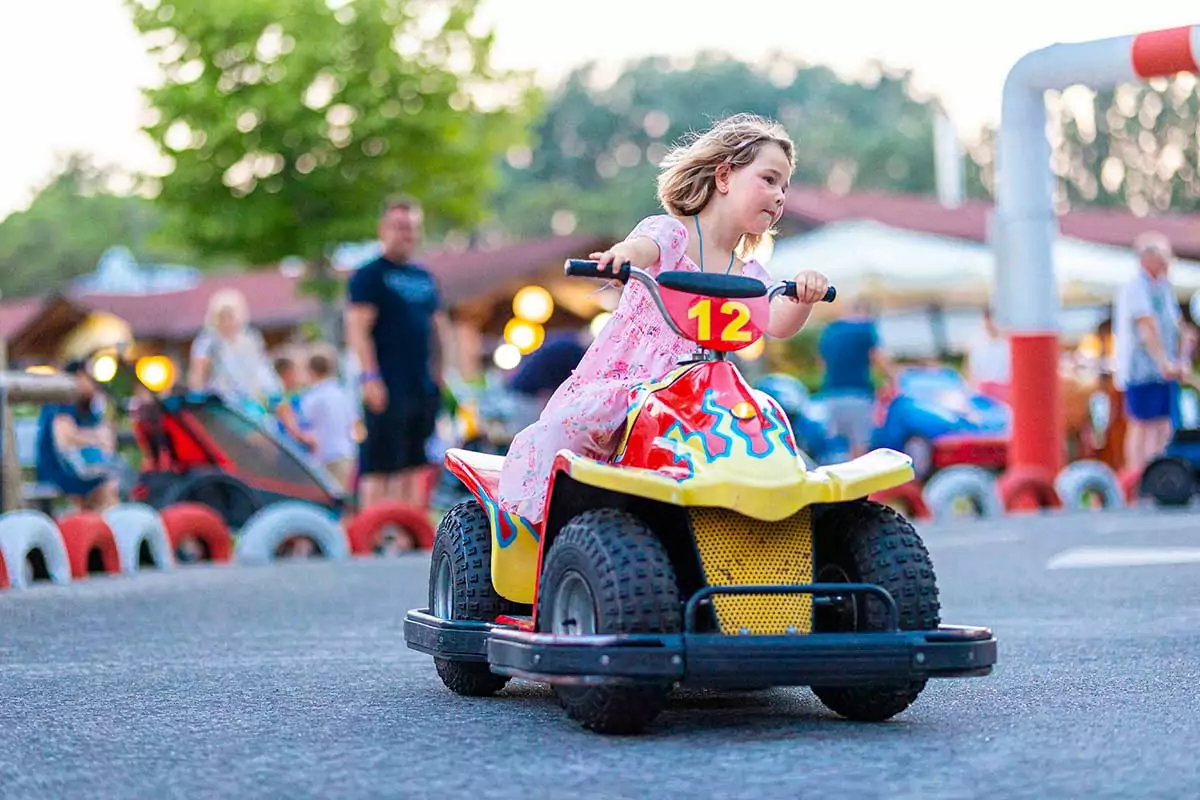 The karts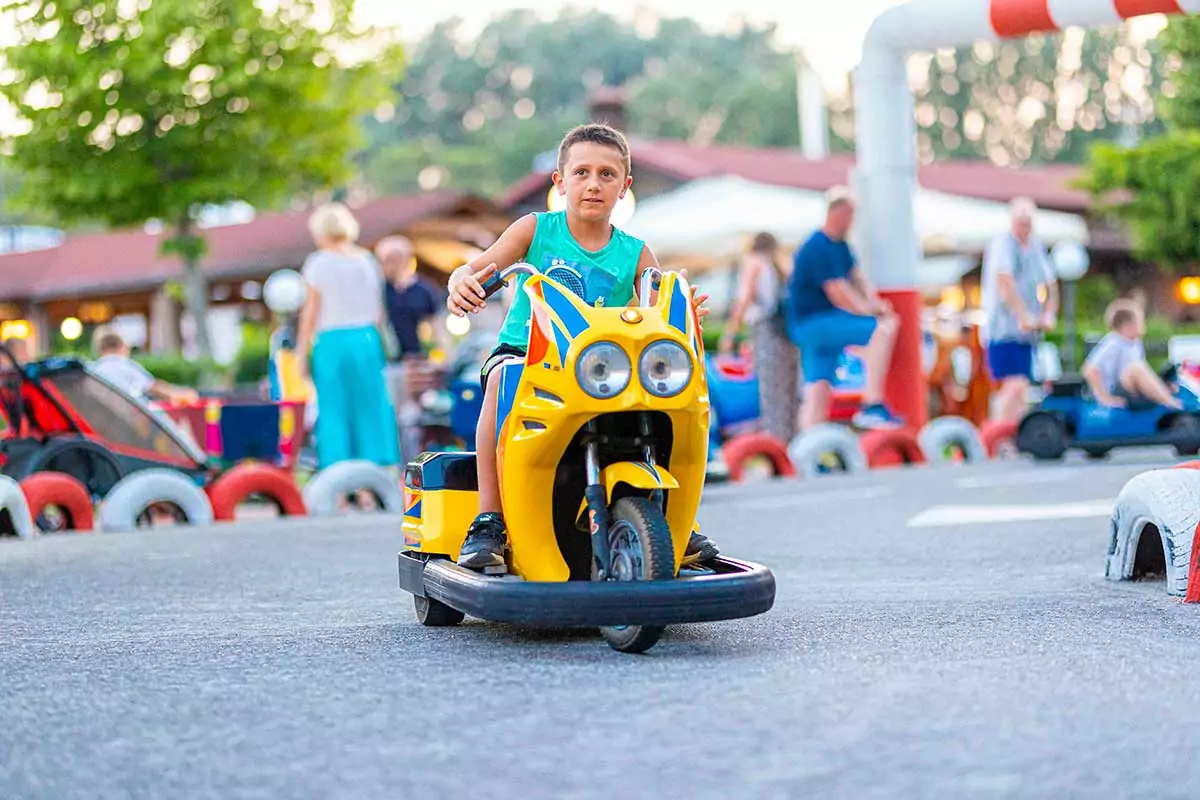 The karts