Prices and availability
Before choosing dates,
check the booking terms and conditions
regarding the minimum stay 2023.
Period
Min number of nights
APARTMENT & VILLINO, MOBILE HOMES and SKY ROOM
from 17/06 to 05/08
5 nights
from 05/08 to 26/08
7 nights*
from 26/08 to 09/09
5 nights
from 09/09 to 02/10
2 nights
MINIMUM STAY FOR THE 2024
from 25/04 to 18/05
2 nights
from 18/05 to 15/06
3 nights
from 15/06 to 27/07
5 nights
from 27/07 to 31/08
7 nights
from 31/08 to 14/09
5 nights
from 14/09 to 07/10
2 nights
MOBILE HOME PRESTIGE, MOBILE HOME VENICE SEA VIEW, MOBILE HOME PET - PRENOTABILE SOLO CON ANIMALI and MOBILE HOME SUPERIOR BEACH
from 01/07 to 09/09
7 nights*
from 29/06/24 to 07/09/24
7 nights*
Bi Holiday animation
Looking for a village with animation? Choose San Francesco Village
The BiHoliday animation team is waiting for you at the San Francesco Village! Beach games, evening shows, entertainment and sports for adults and children.
Moments of pure fun for your holiday in Caorle!
Entertainment and events on the beach and by the pool
Private classes with qualified instructors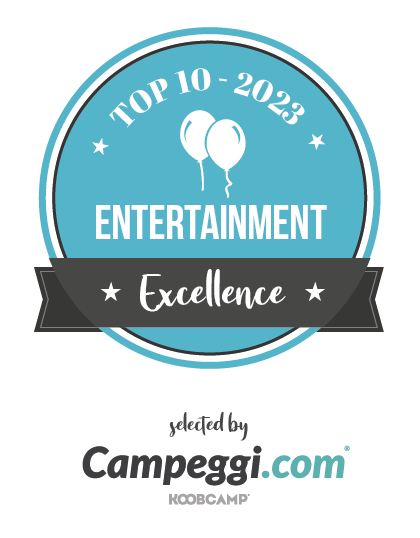 mini club, games and activities for children and teenagers
Children's animation is a must in the best holiday centres! You can enjoy your holiday with the certainty that your children will not be bored!
Our mini clubs offer engaging and fun activities for children of all ages. Games on the beach, creative workshops, shows and much more in the company of our mascot!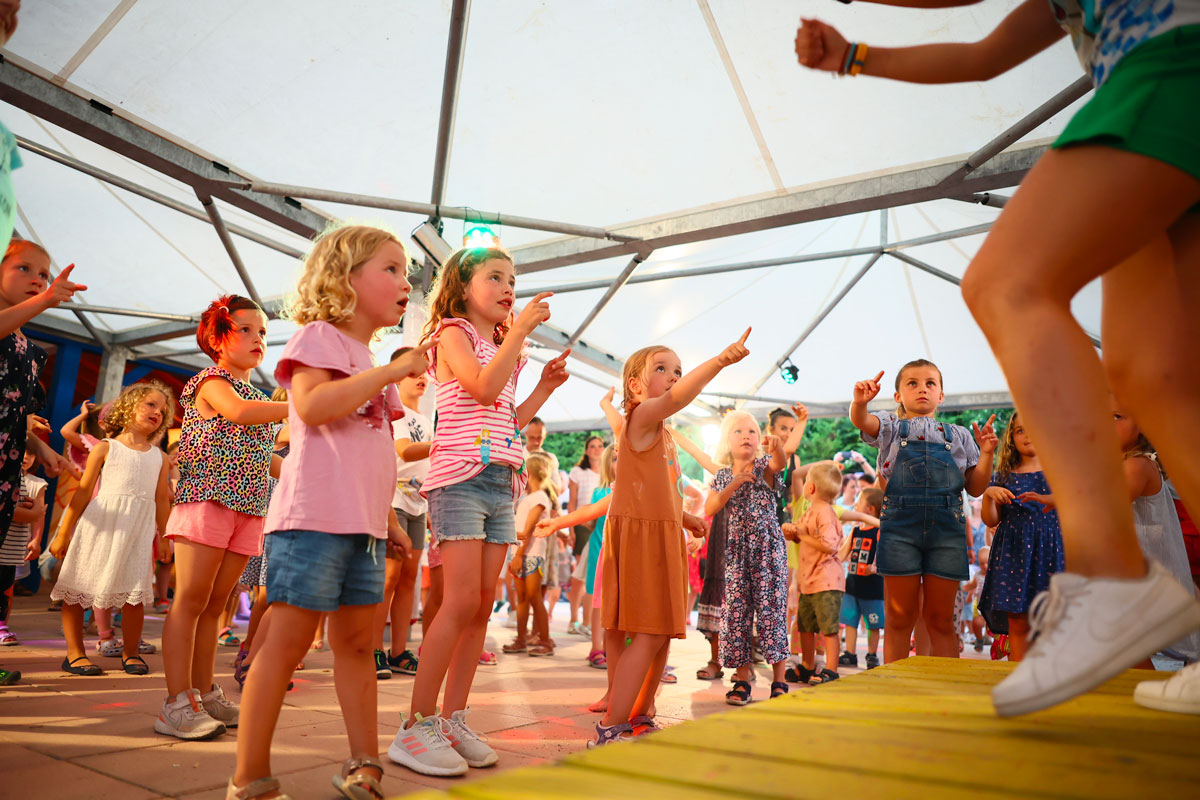 Mini Bizù Club
3-6 YEARS
Our holiday centre features a Baby Club run by qualified animators who will take care of the little ones with stimulating and fun games!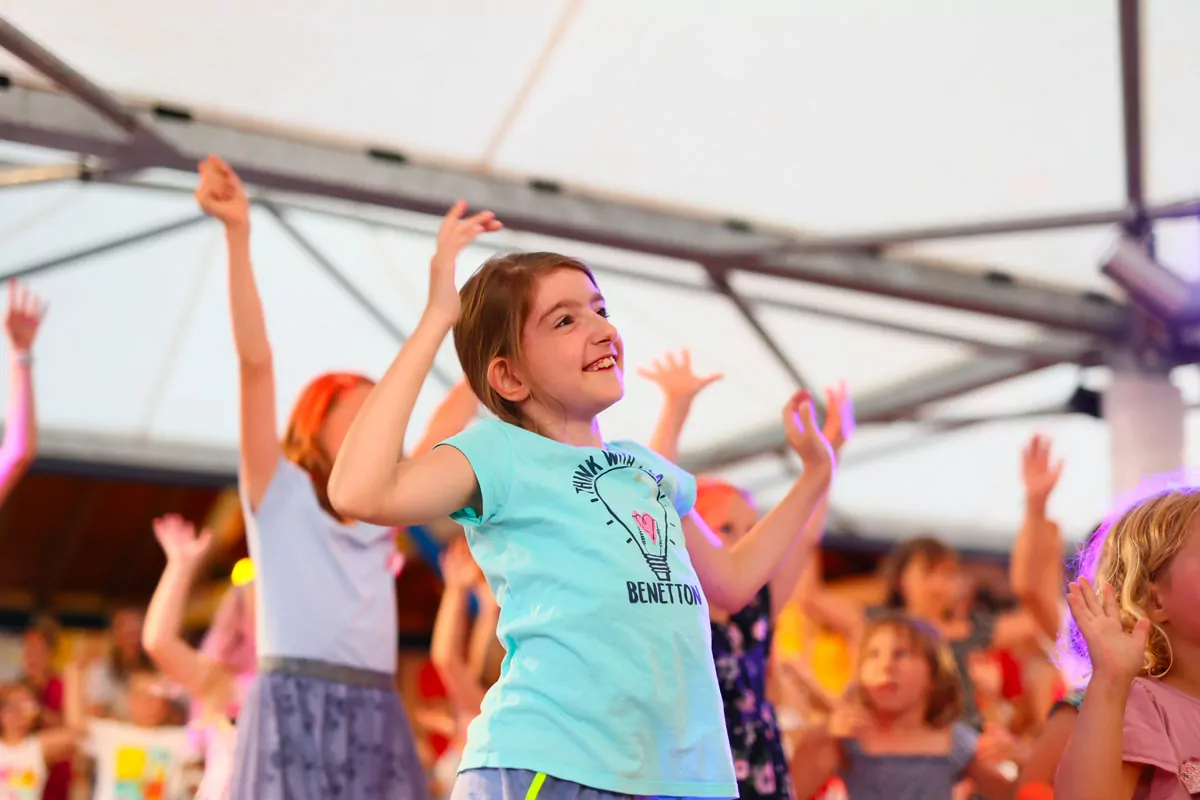 Maxi Bizù Club
7-10 YEARS
At the Maxi Club, fun is guaranteed! A paradise for children who want to have fun with friends thanks to our excellent animation staff who will organise for them interactive games, manual workshops, lots of games and activities in close contact with nature.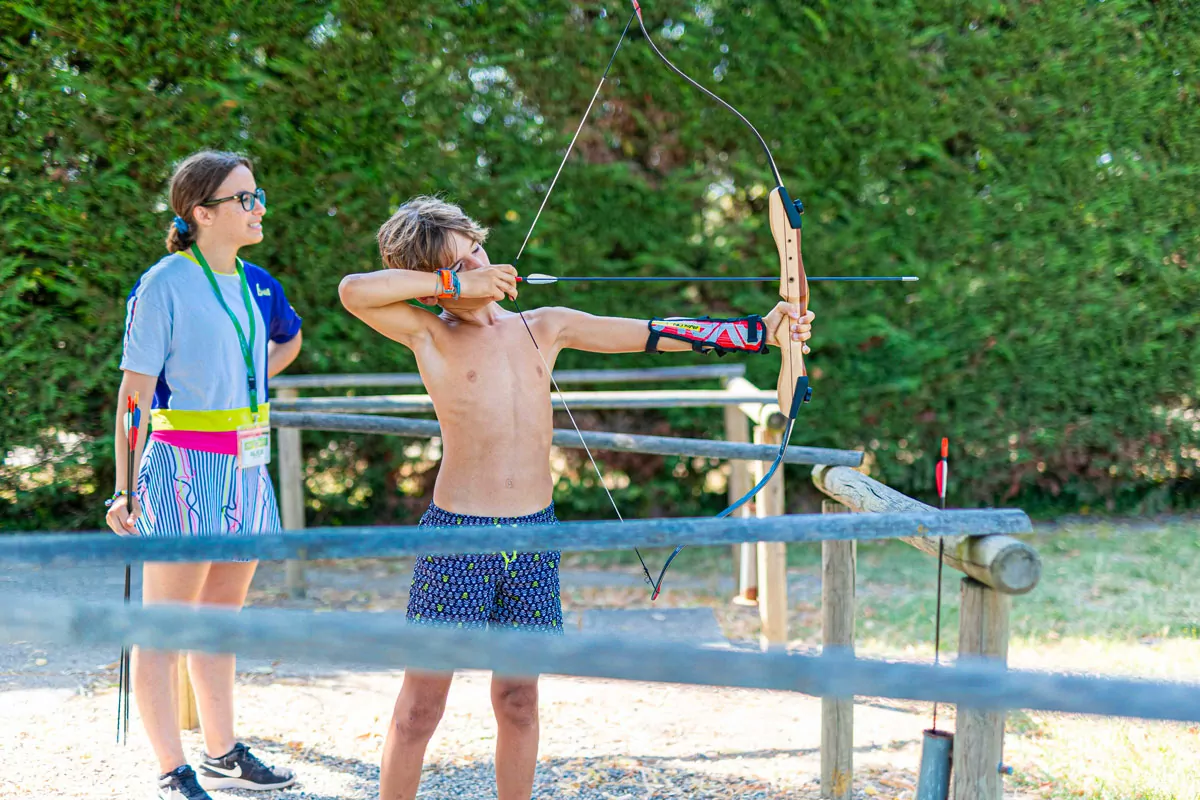 Bizù Teeny Club
11-13 YEARS
The older ones will be able to choose from a rich programme of activities. They will have the opportunity to participate in tournaments, team games, various outdoor activities such as pool relay, beach frisbee, blind volleyball, canoe race, archery, beach volleyball and much more.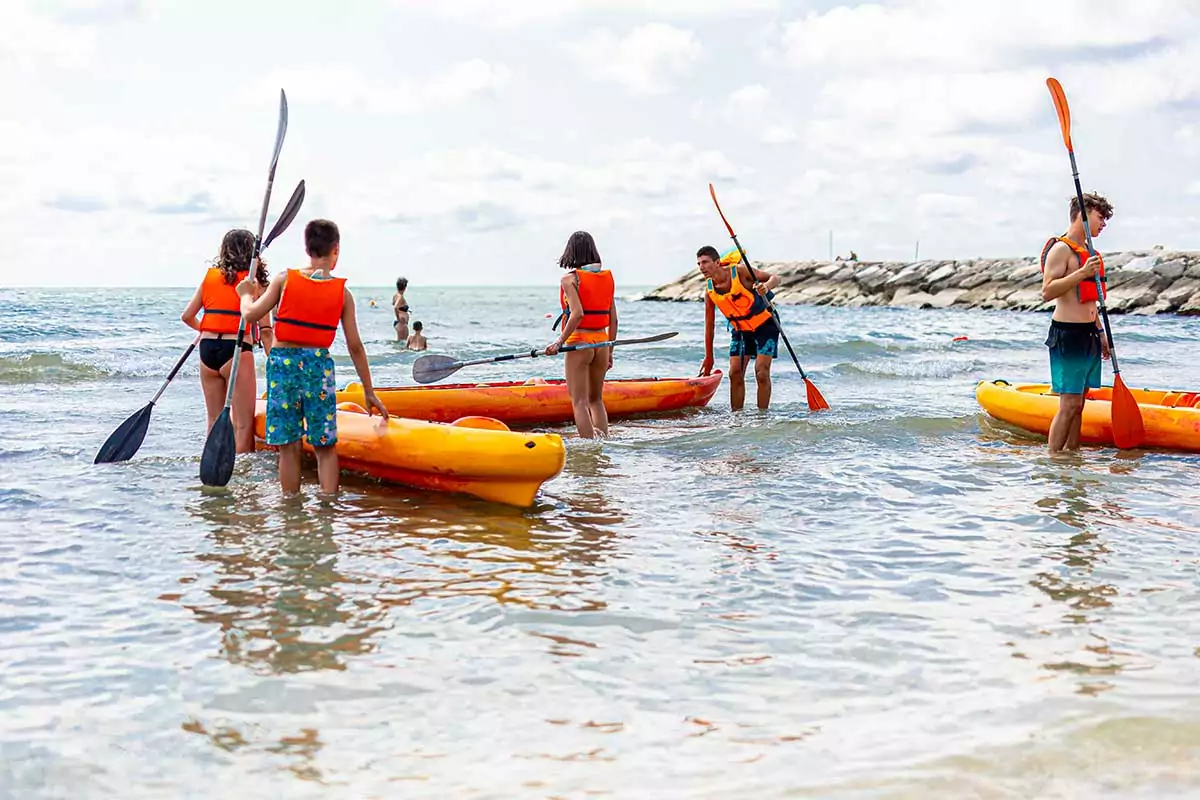 Junior Club
+13 YEARS
Lots of activities also for older teenagers who want to try new experiences and meet new people. Sports courses and much more at the Junior Club.
A rich animation programme
Lightheartedness, joy and fun! The animators dedicated to the young guests of San Francesco Village will entertain your children with games and exciting activities divided into age groups.
Meanwhile, you can relax and enjoy your holiday in Caorle to the fullest!
Playful and engaging activities
Handicraft workshops
Sports and tournaments
A dip into the sea or pool
Possibility of having lunch with friends and animators
Artistic workshops and pool games
A refreshing bath

BABY DANCE EVERY EVENING AT THE BIZÙ CLUB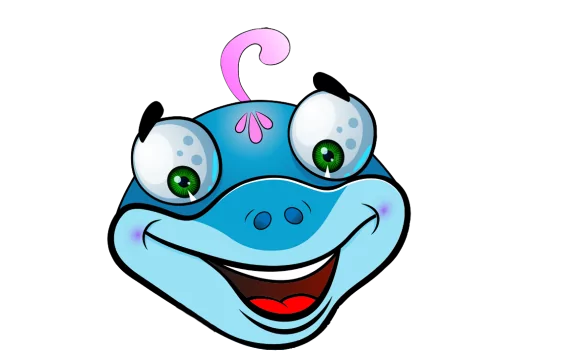 Children's animation service hours*
Mini Club opening hours : morning 9:30-12:30 – afternoon 15:30-18.00
Baby Dance schedule: varies
*The service is free of charge!
The new "learning while having fun" project
CHILDREN IN CONTACT WITH NATURE
The new  "next generation" project of San Francesco Village, through the "learning while having fun" approach, offers children the opportunity to experience nature, explore it and learn about it.
Through many little activities, the children will have the opportunity to take care of a vegetable garden and the growth of its vegetables.
Because of its richness and variety, nature can become a powerful and enriching resource for sharpening children's senses, as well as a source of discovery and experience with a great positive impact on growth and development.
Activities with awards are scheduled every day and at the end of the week the children will receive a certificate of participation!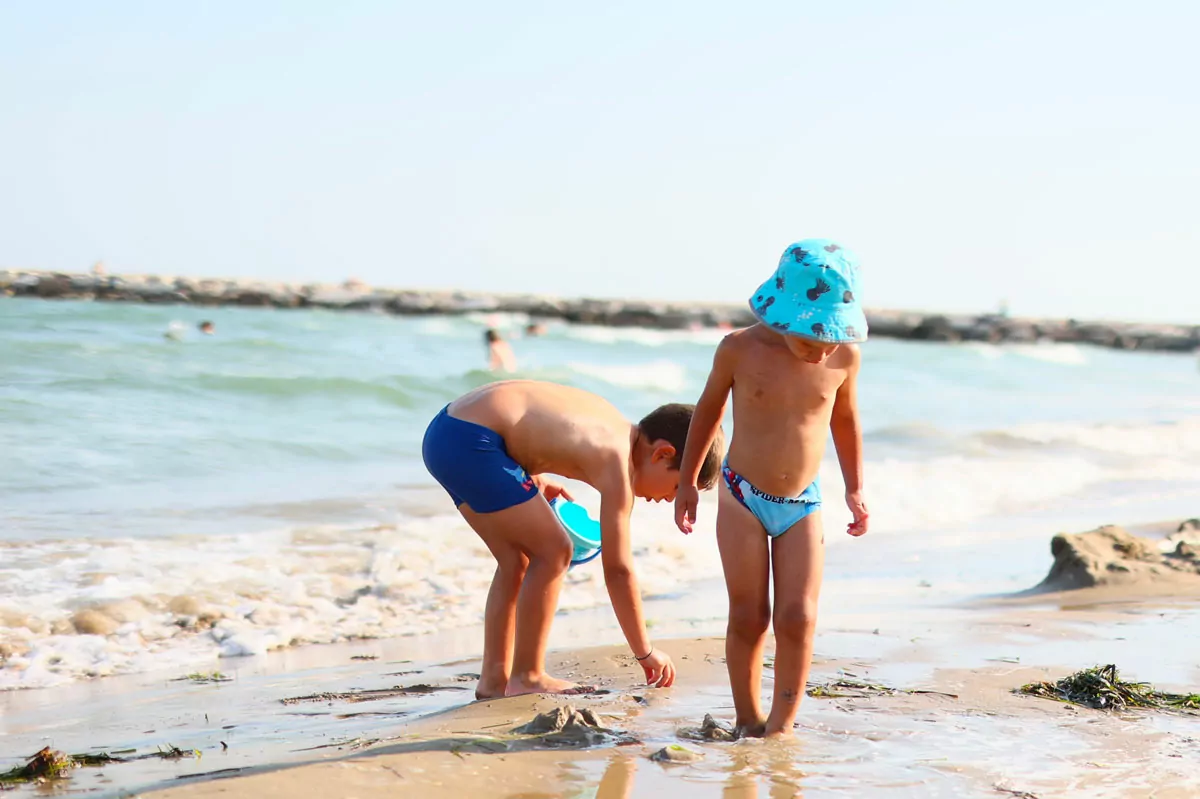 NEXT GENERATION PROJECT
Bizù: the mascot of our holiday centre
Hello, I am Bizù and this is my story!
Bizù, who was born and lived on a small island, is the protector of nature and the sea. One day, after a big storm, the island began to sink and Bizù had to save himself somehow. When the island was already dangerously tilted and the sea threatened to swallow it, he was helped by a mermaid who helped him build a boat, a seahorse who showed him the way and guided him and a dolphin who protected him from sea predators and kept him company.
It was on 5 June and the winds carried him to Croatia.
During that journey, Bizù had a hidden friend who helped him in the most difficult moments to get in the right direction and in the right place: we are talking about "Time". "Time" was well aware of how much love for nature our friend had, and that is why he decided to help him. "Time" let him continue with his protective role towards nature and the sea, confident that along with that, he would also spread a world of love. Bizù arrived in the Village on 5 June, so we dedicate this day to World Environment Day.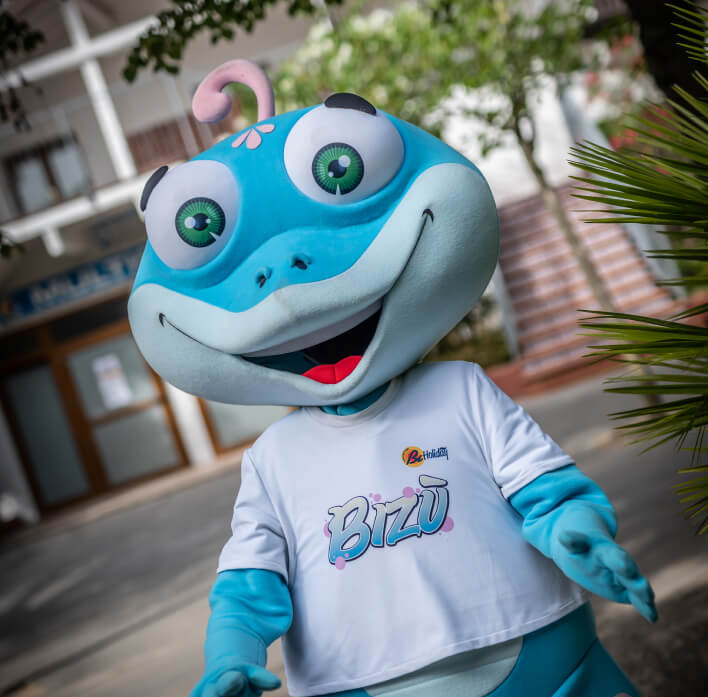 Evenings with musicals, shows and entertainment
Awaiting you every evening with great shows is our fantastic BiHoliday animation team. Indulge yourself in the rich entertainment programme of our camping resort.
OUR EVENINGS
Entertainment guaranteed
The BiHoliday animation team will organise for you cabaret shows, variety shows, musicals and much more!
And that's not all: we are waiting for you on the dance floor with Let's Party, our theme party… a real journey through dance music genres from all over the world, from "tarantella" to the latest dance hit of the summer!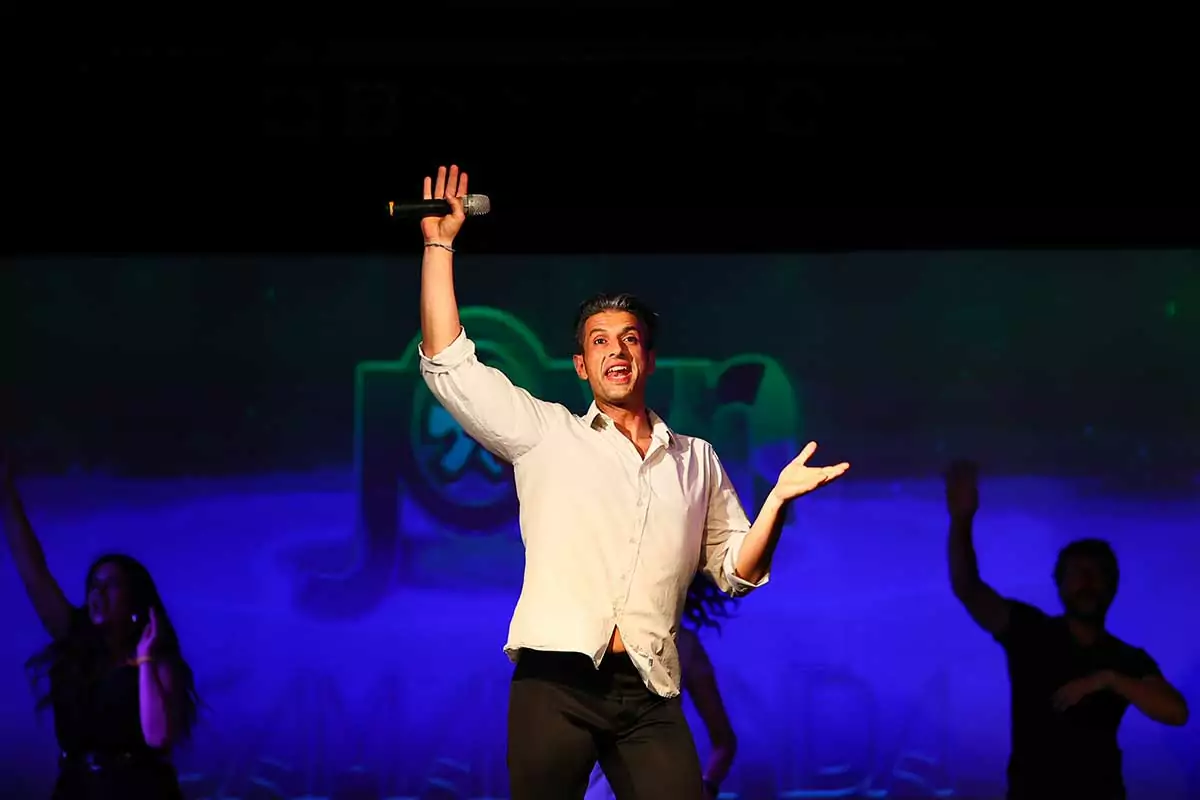 Themed evenings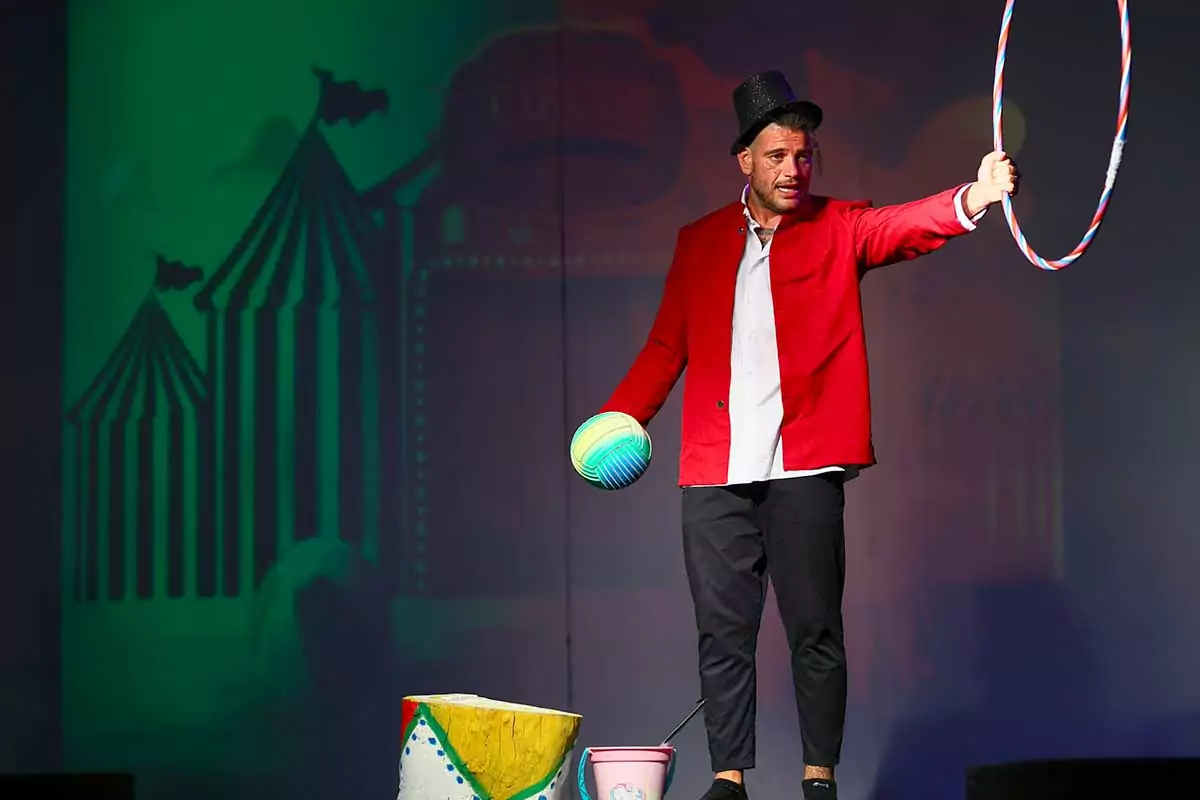 Cabaret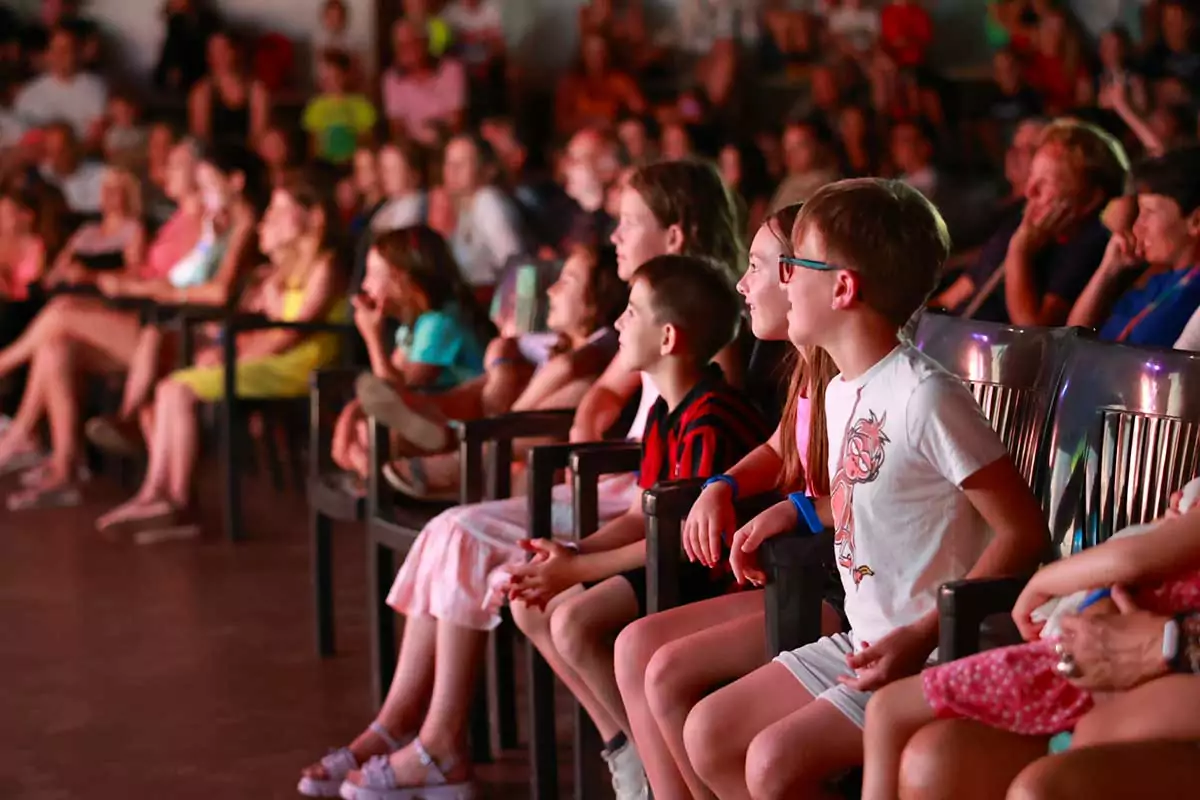 Vaudeville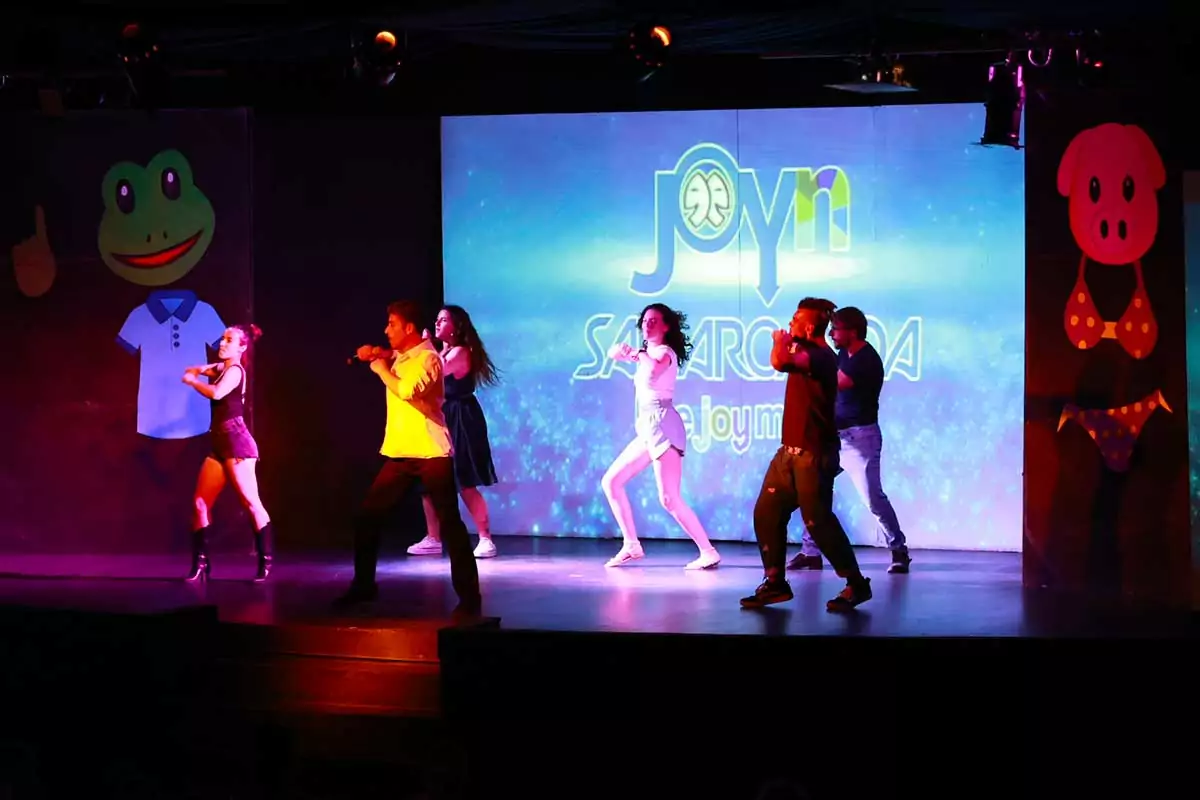 Musical
NOT TO BE MISSED!
Entertainment guaranteed
LET'S PARTY
Our theme party! A real journey through dance music genres from all over the world, from "tarantella" to the latest dance hit of the summer!
Don't miss our beach events
Every day, we will welcome you to the beach with a "Themed Welcome". Your day in the sun, sand and sea will continue with Beach Contests, an ever-changing Beach Event and our unmissable Beach Party once a week during June, July and August.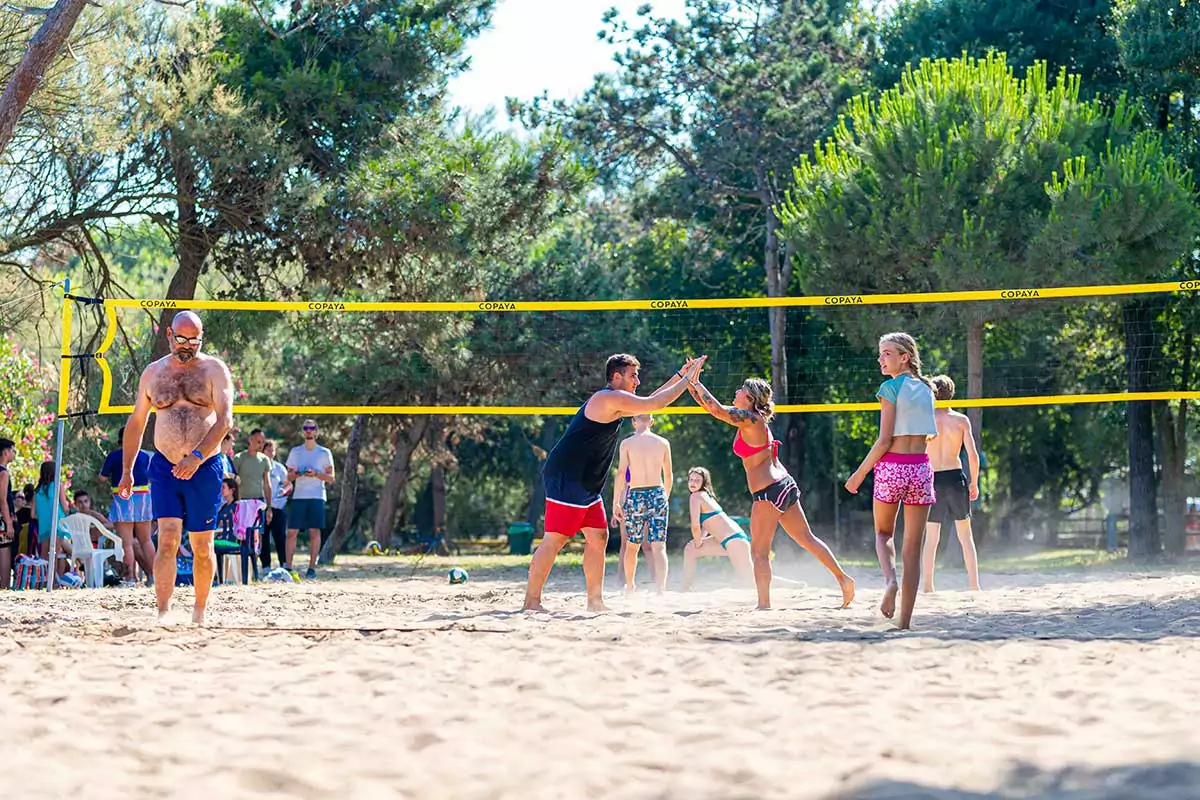 Beach Contest
Tournaments and beach contests to have fun and meet new friends.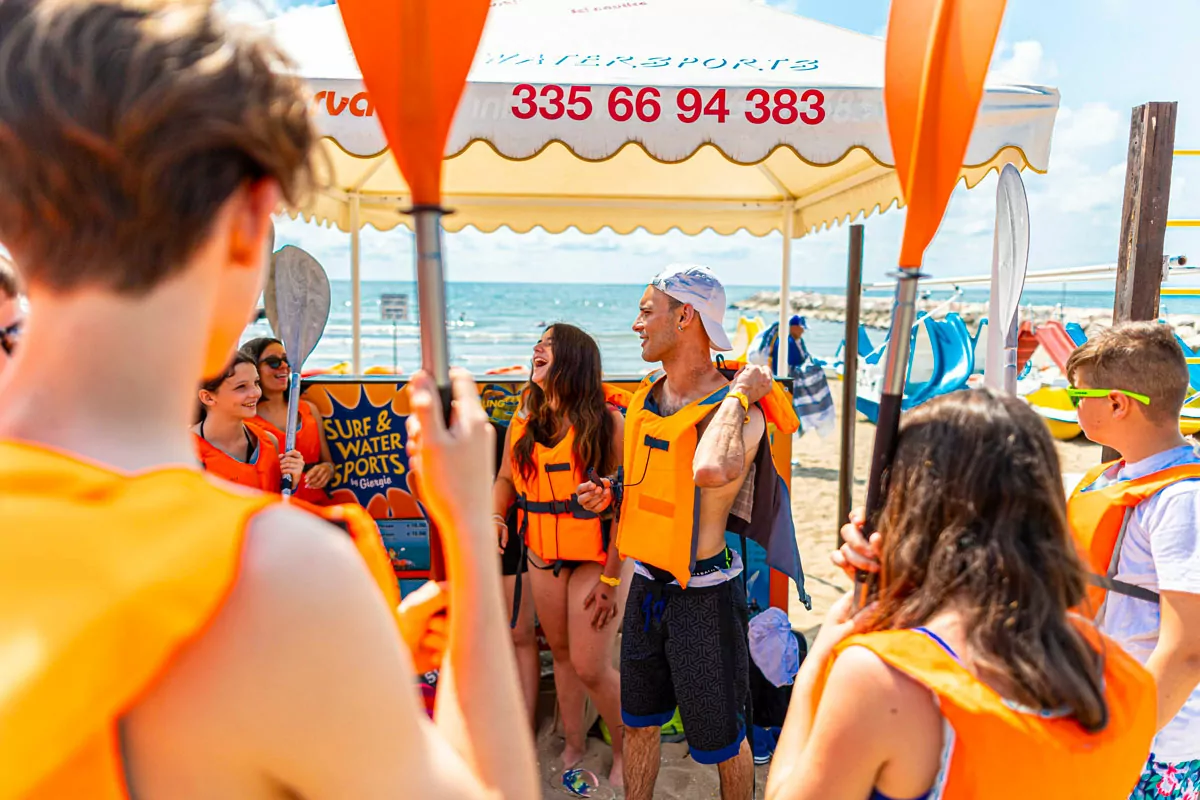 Beach Event
Exclusive events to fully enjoy your seaside holiday in Caorle.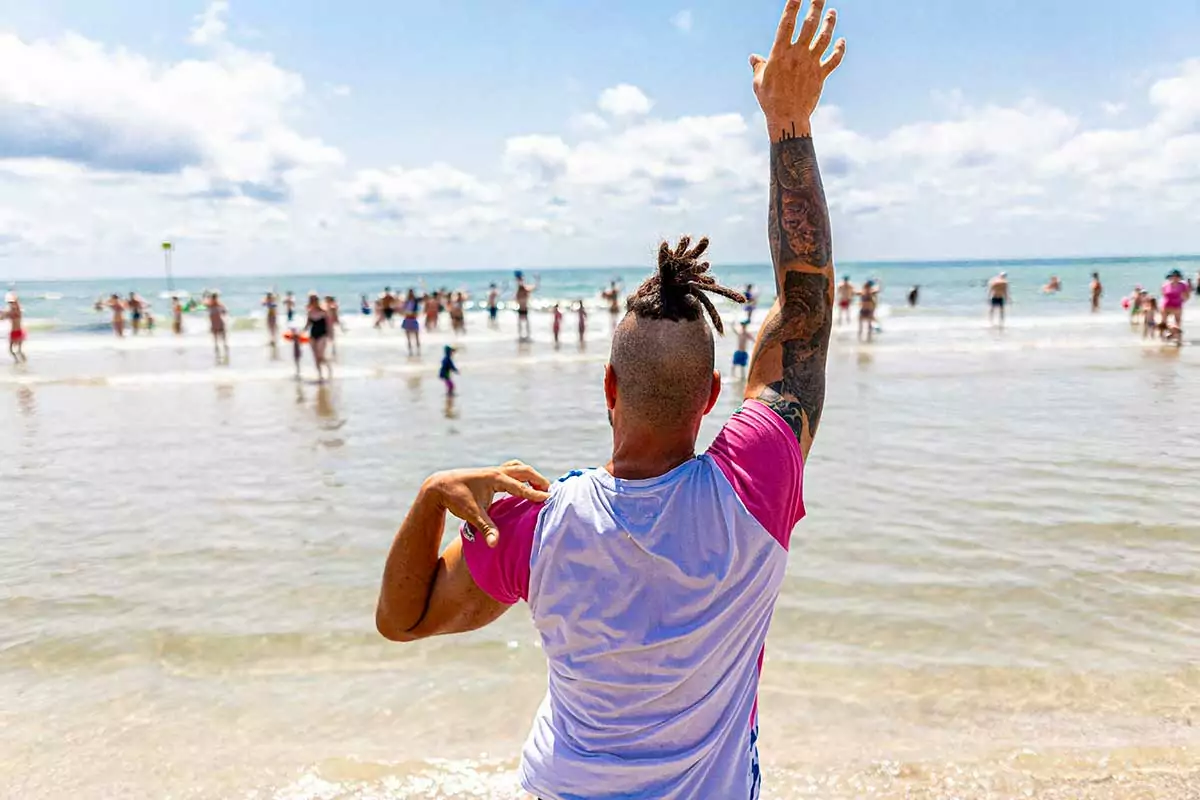 Beach Party
What could be better than a party by the sea?
The Bi Holiday animation team organises exclusive parties for the guests of the Village.
Sports and Tournaments
At the San Francesco Village you can participate in free group courses as well as learn or improve through private classes.
Discover the free courses
OUR SPORTS
Learn or improve with us
A team of experts is at your disposal to teach, train and entertain you.
You can play football, basketball, tennis and padel; take part in numerous organised tournaments, train at the brand new Hiit Stadium or take part in swimming lessons for all ages.
Book a one-to-one class
You can book directly in the Village at the SamPoint.
Once there, our staff will give you all the necessary information.
LOTS OF NEW EQUIPMENT
Keep yourself fit
HIIT STADIUM
A real sports centre within the San Francesco Village.
For any information, please contact our Sampoint: it is open during the following hours: morning from 9.30 to 12.30 – afternoon from 15.30 to 21.00.
For any information, please refer to our SAMPOINT
It is always open as follows:
In the morning from 9:30 to 12:00 – In the afternoon from 15:30 to 18:00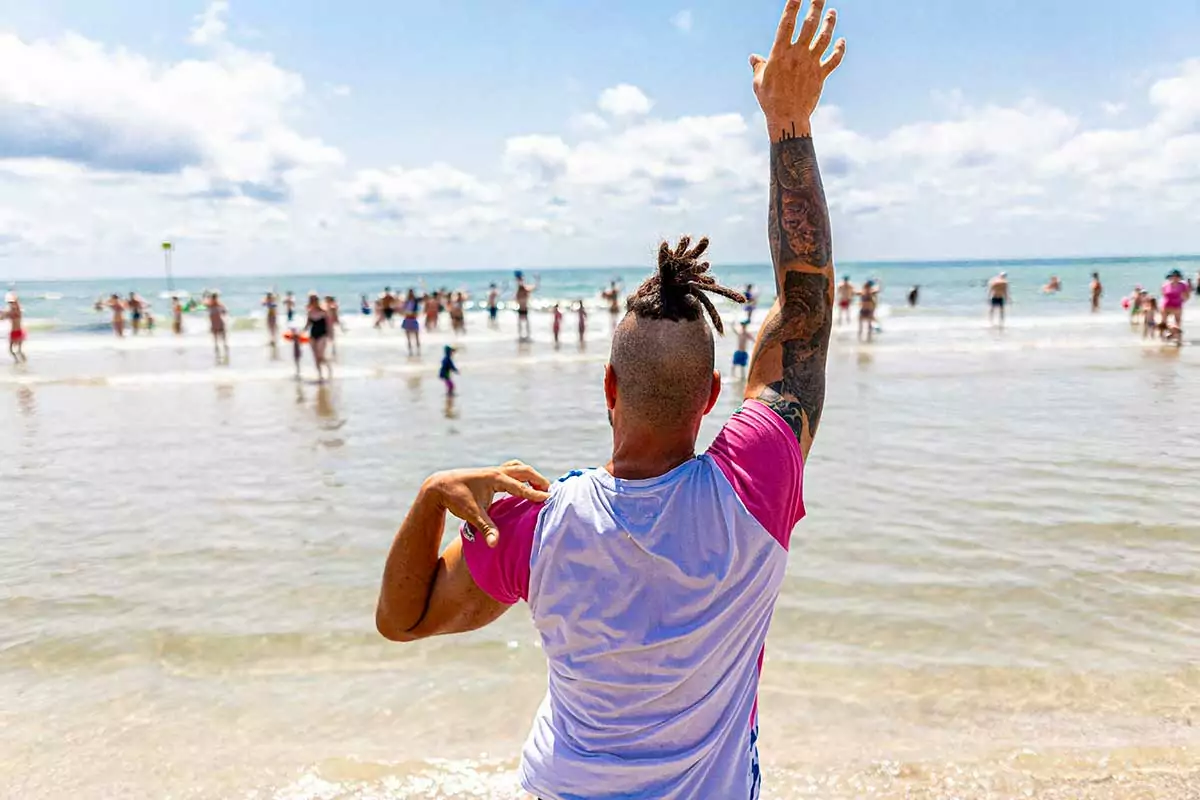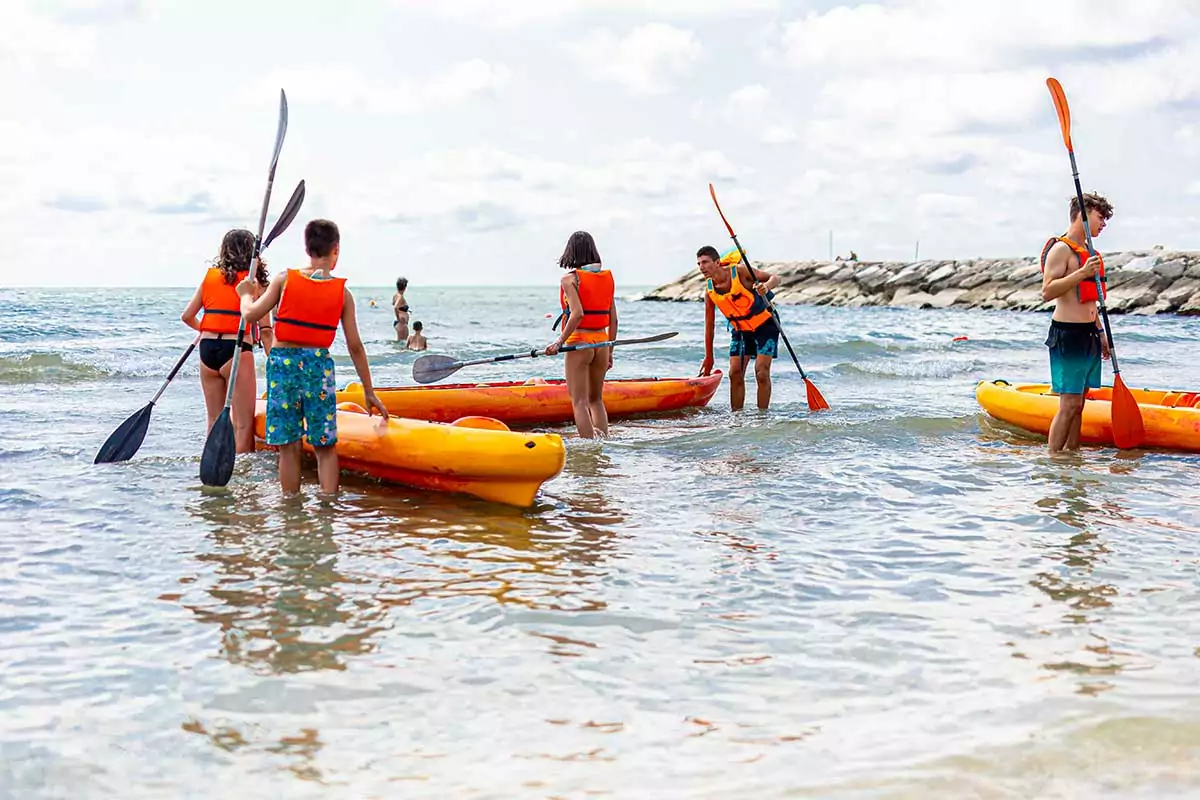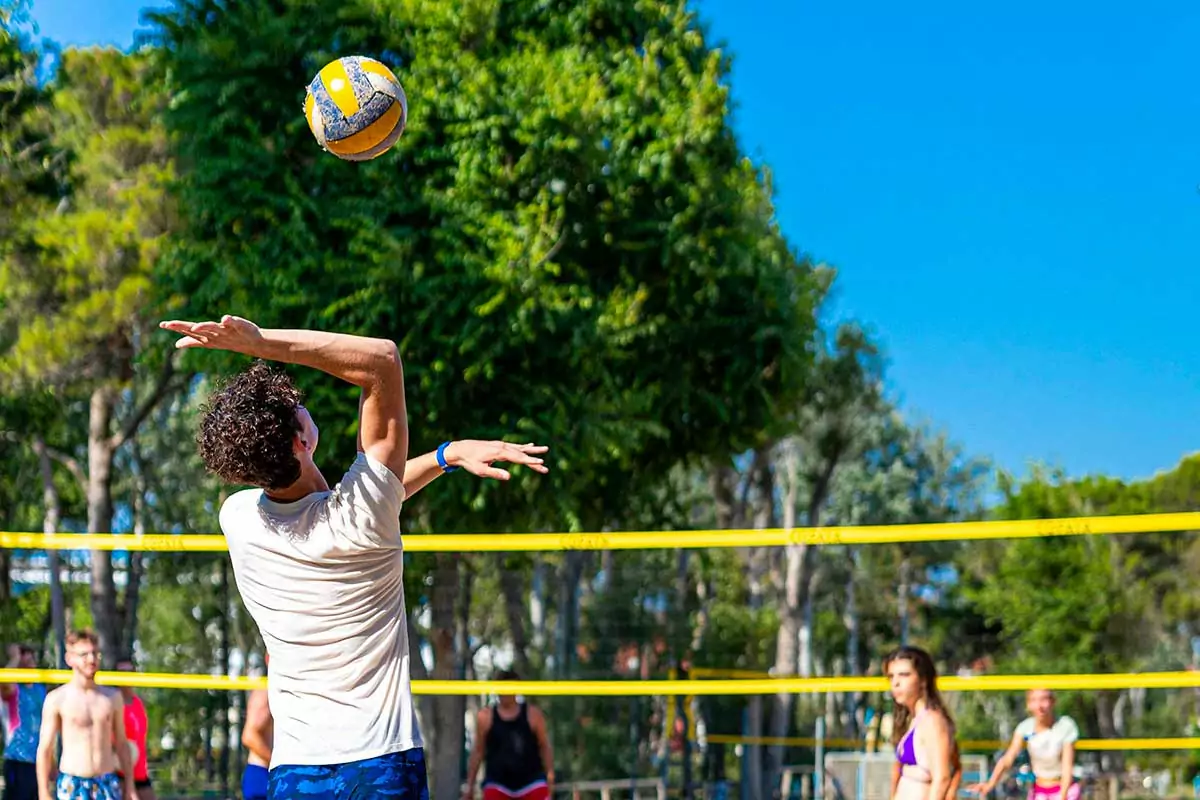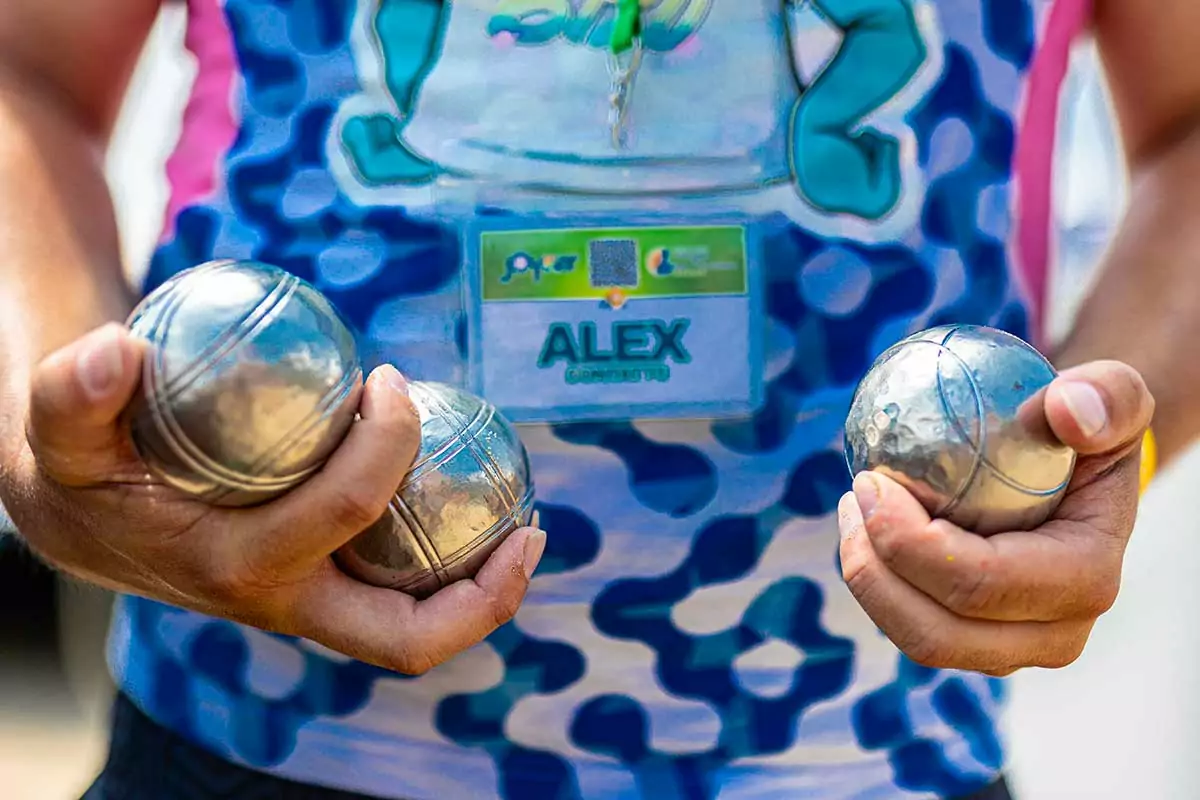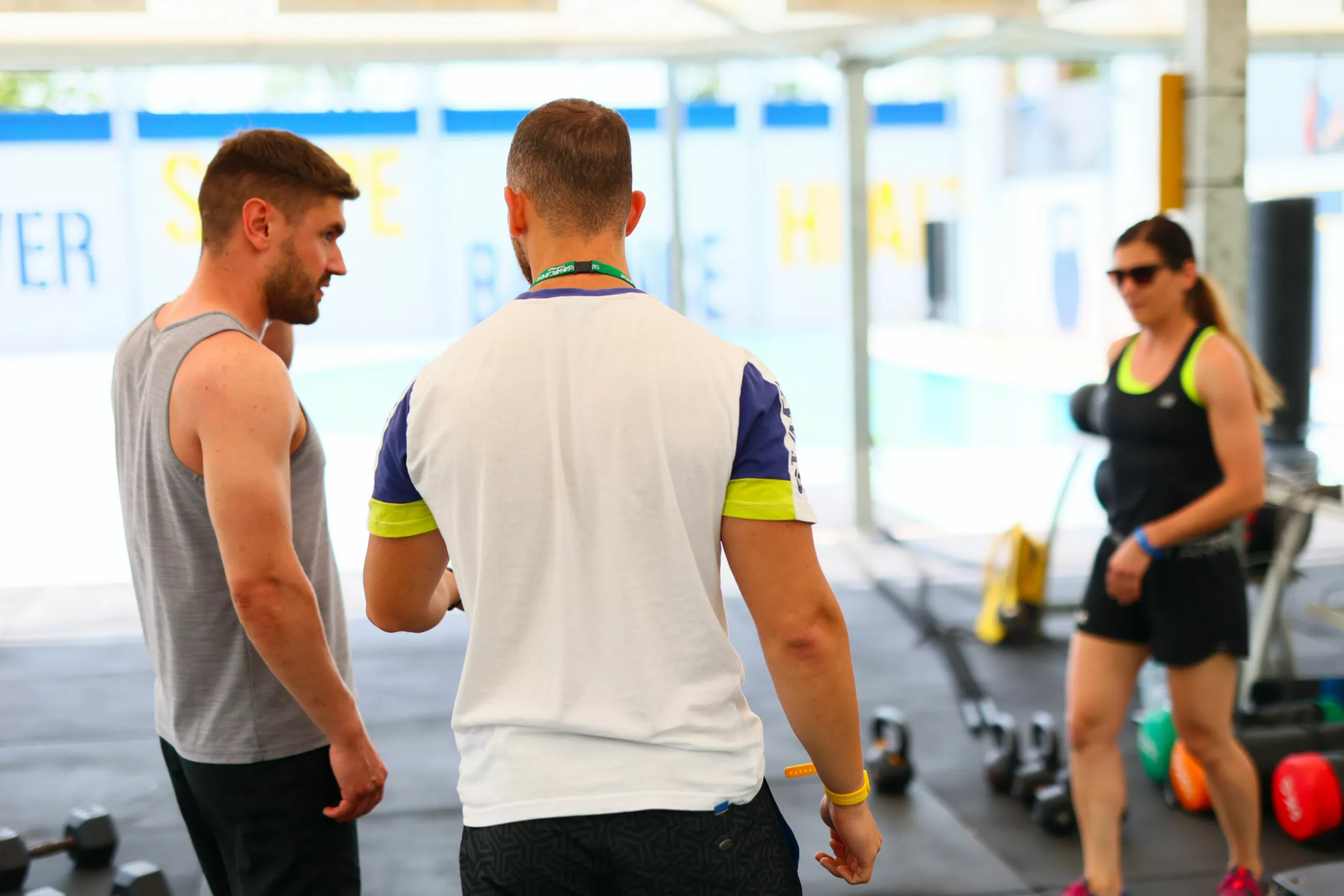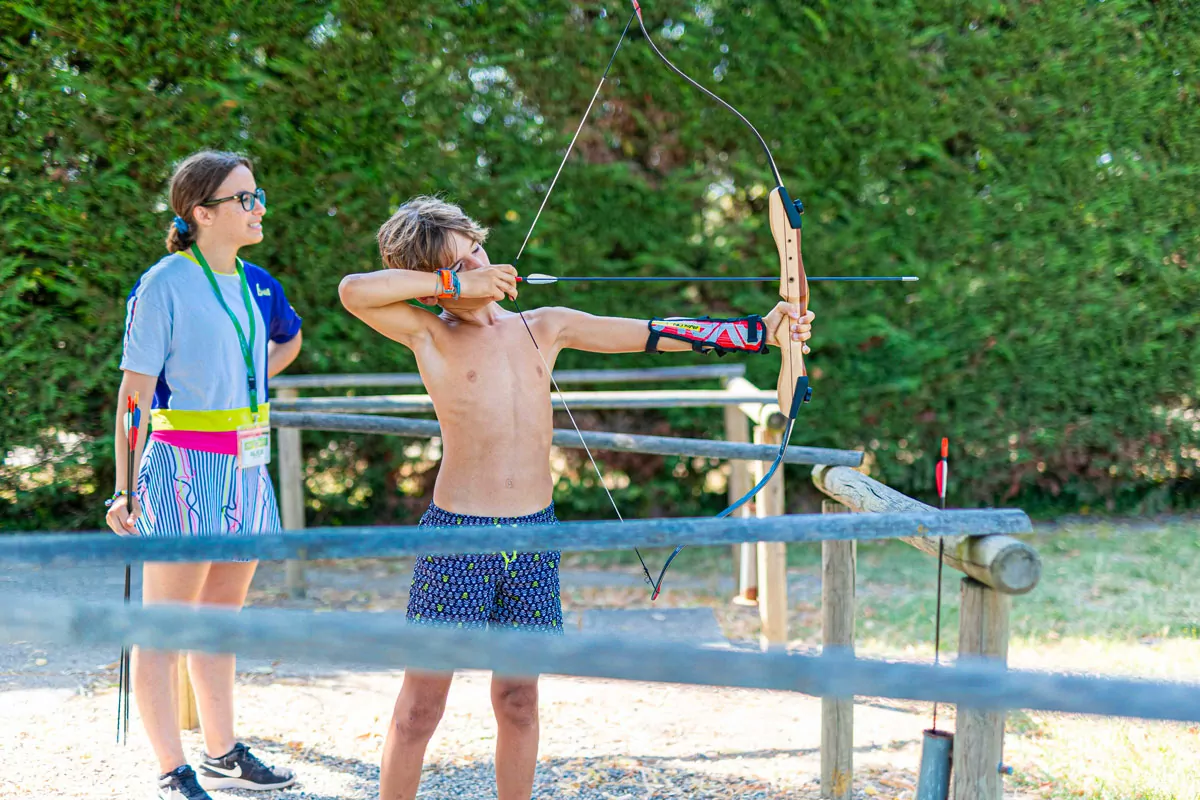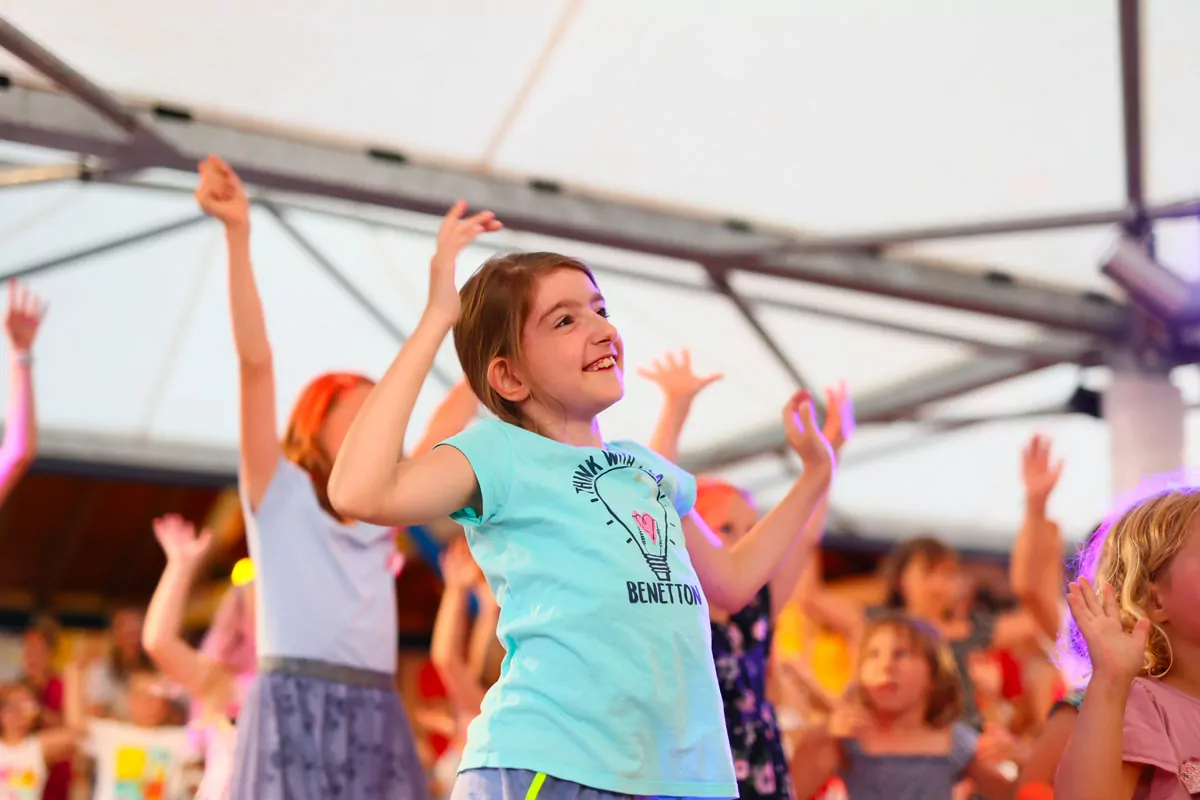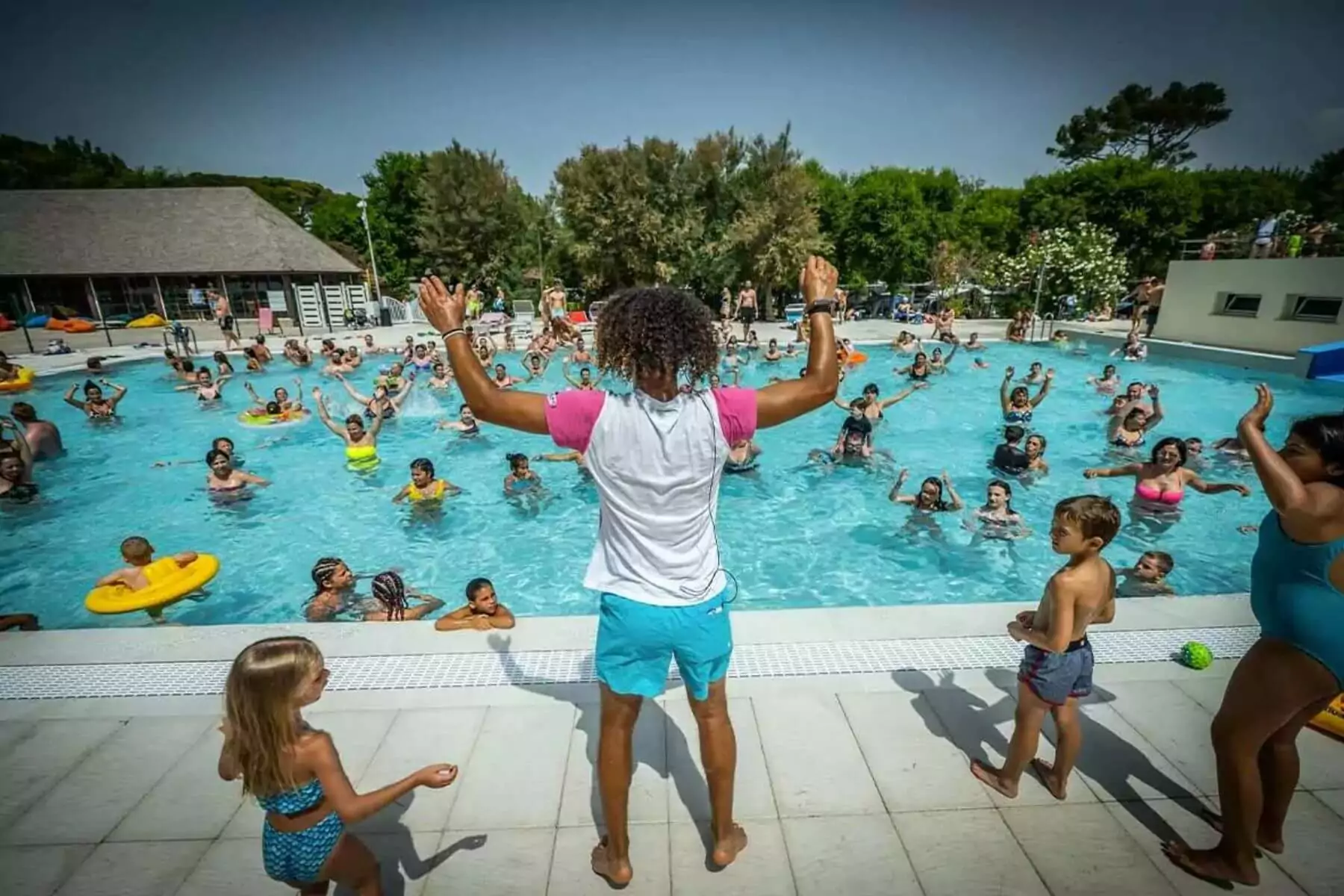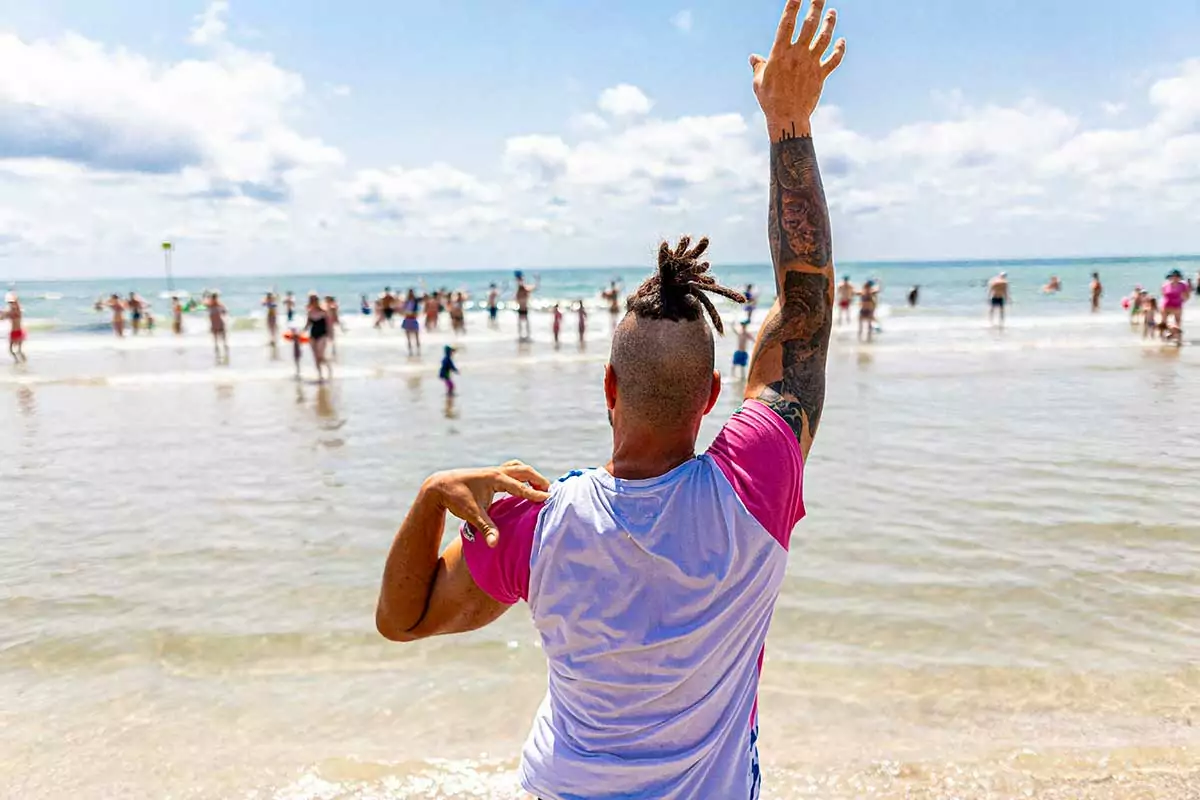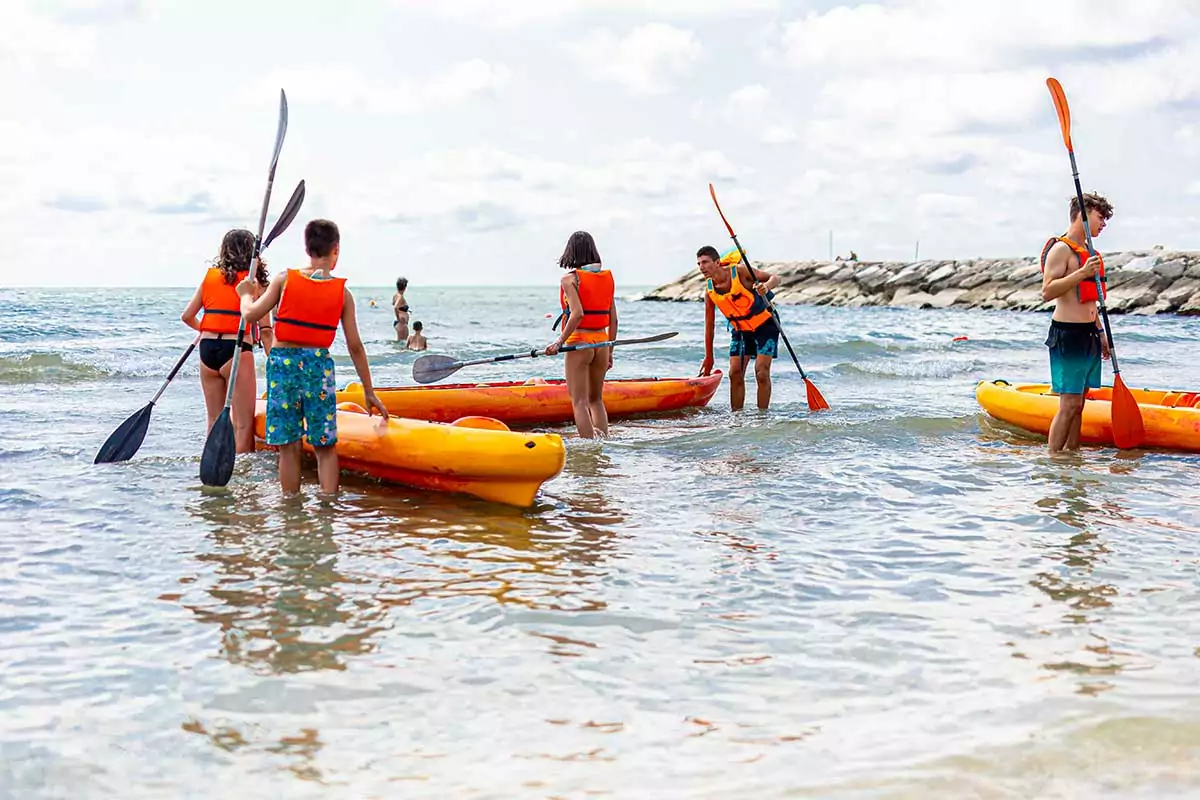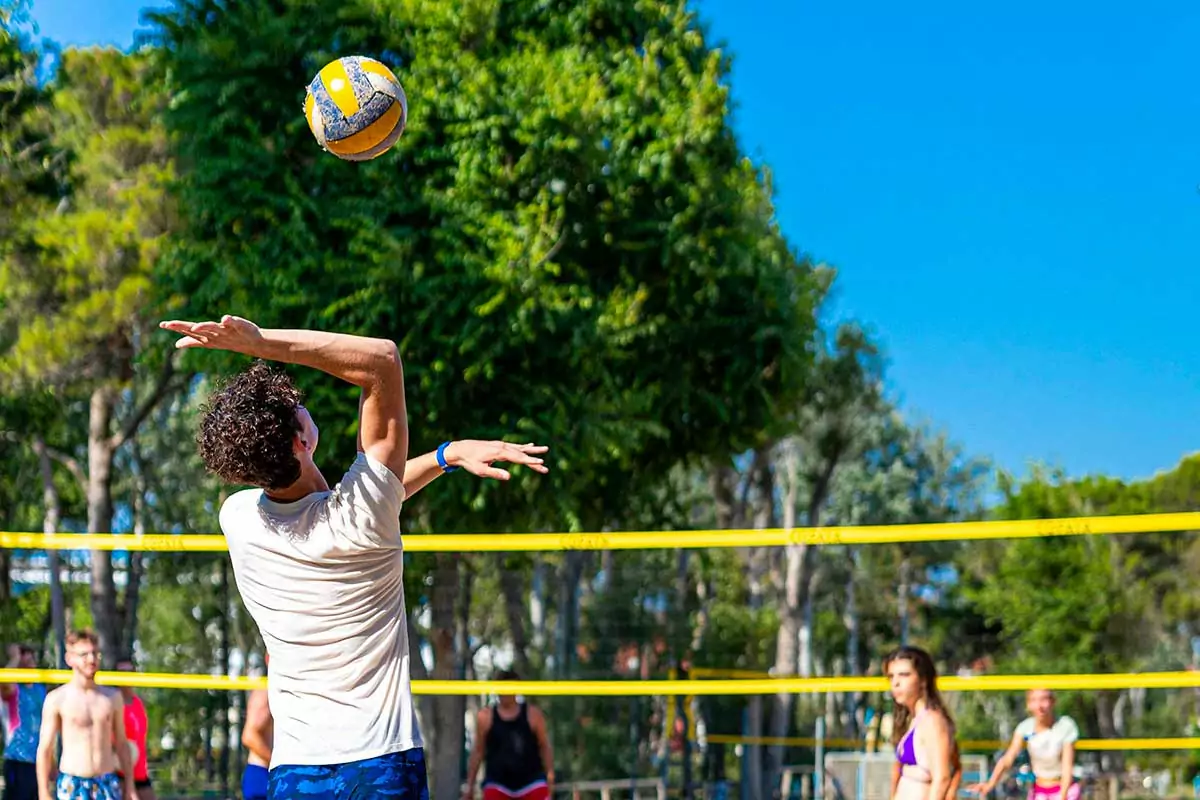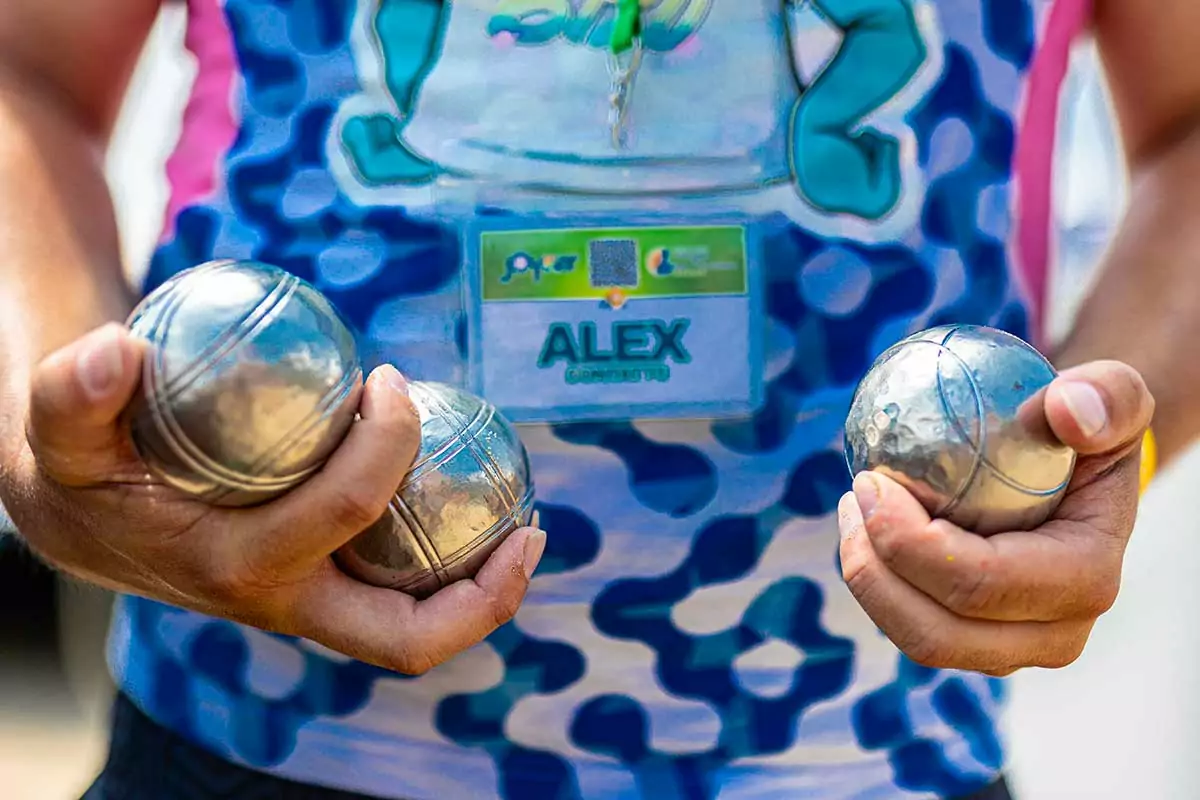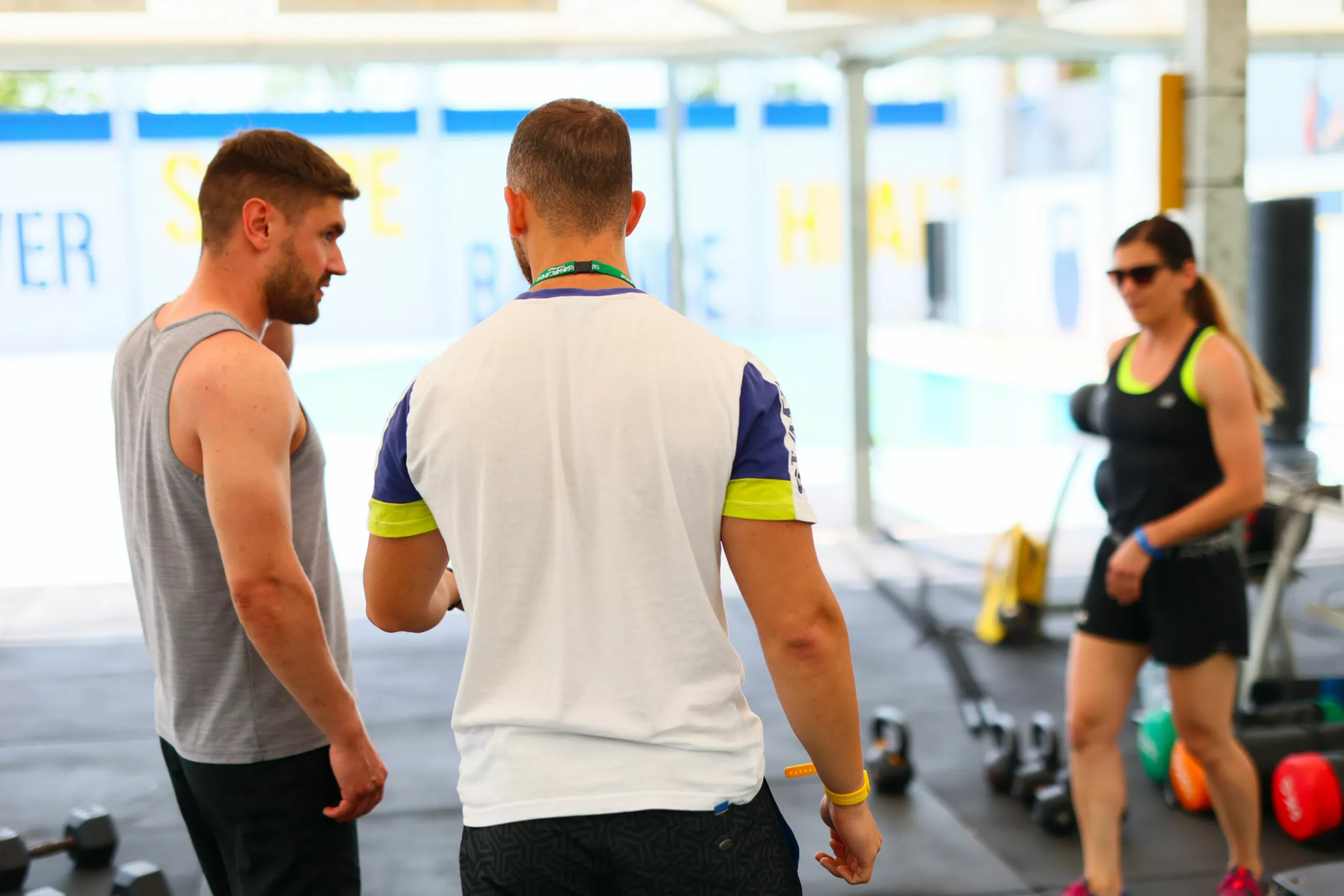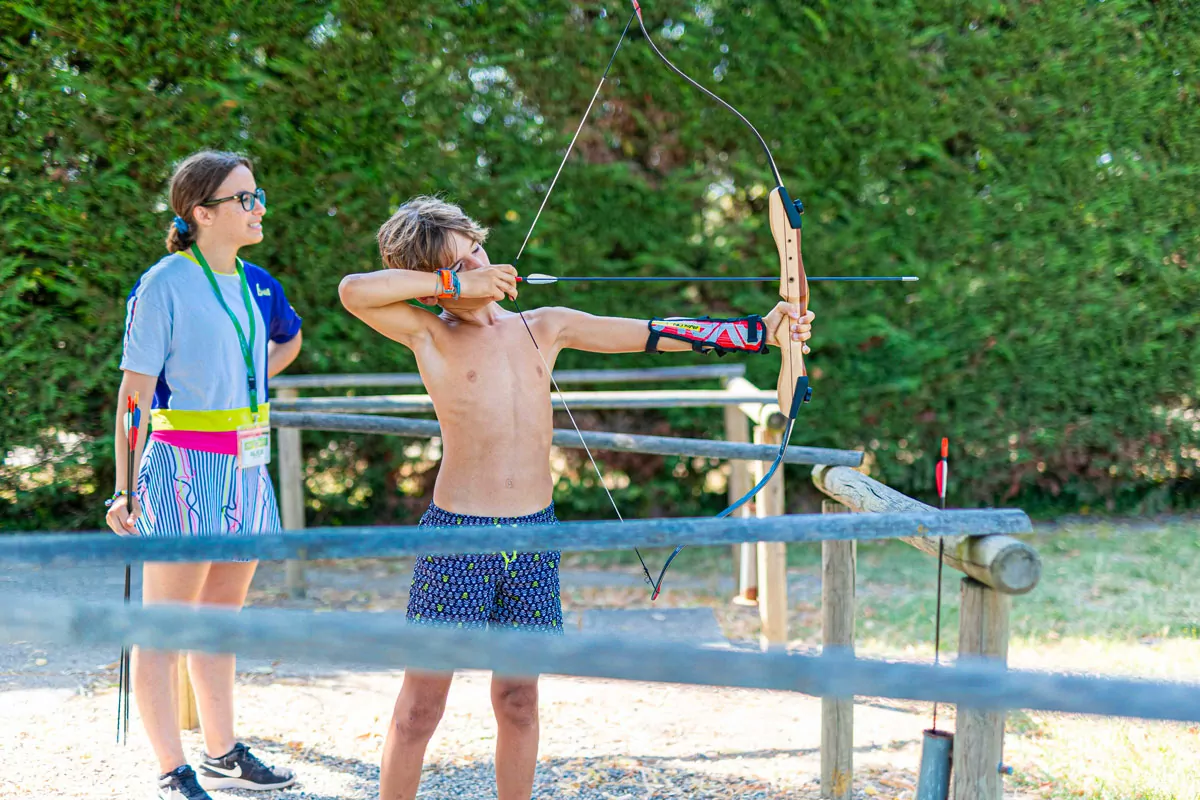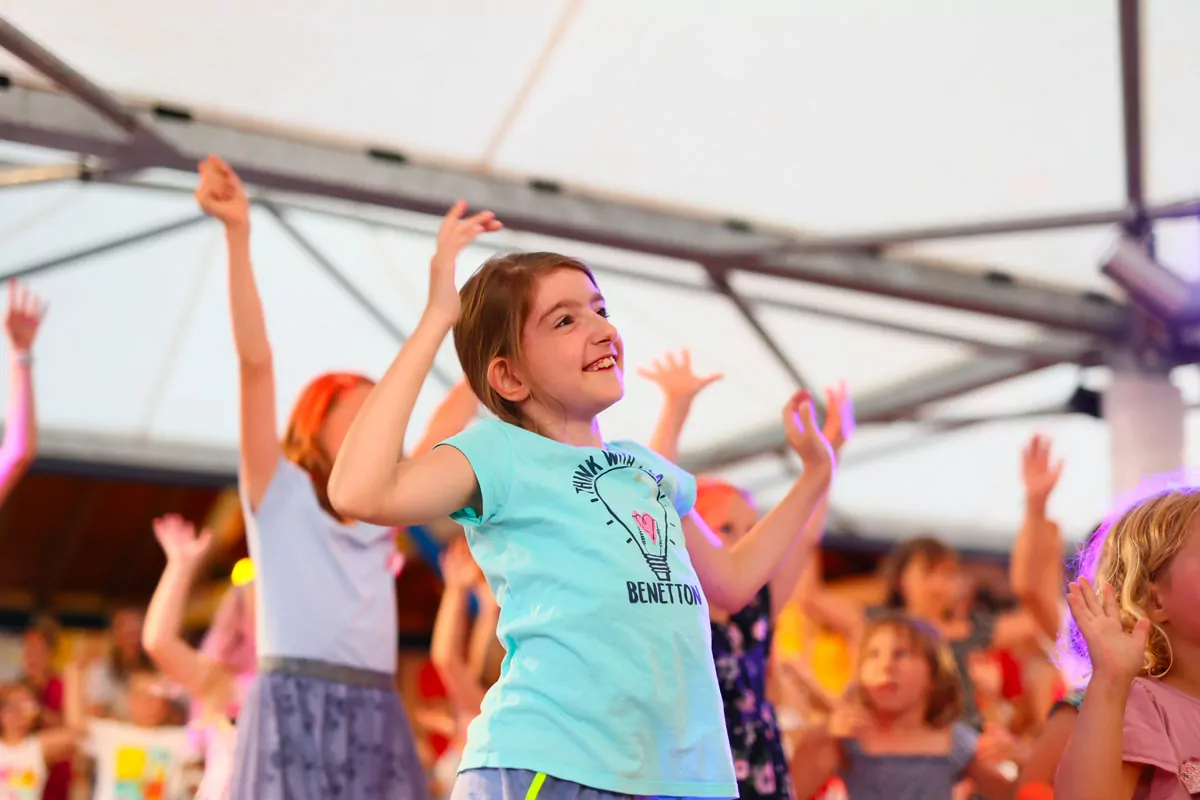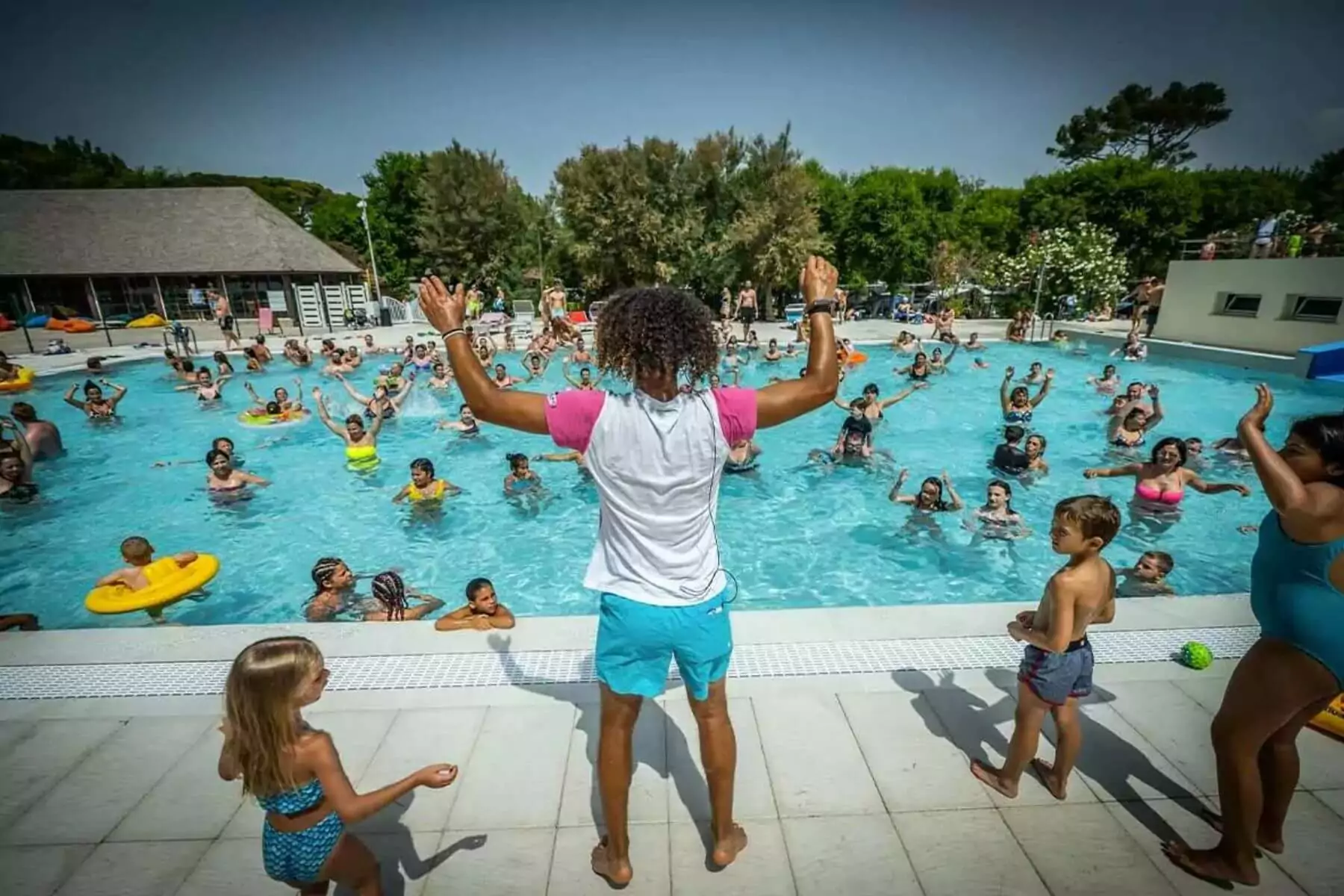 Fun and animation are the watchwords at the San Francesco Holiday Centre
Our animation team will offer all guests a customised entertainment programme, according to everyone's taste and age group.
For you, we organise games, shows, entertainment, sports, music, beach parties, tournaments, mini club, animation.
ENTERTAINMENT
SPORTS
SERVICES
FRIENDLINESS