Prices and availability
Before choosing dates,
check the booking terms and conditions
regarding the minimum stay 2023.
Period
Min number of nights
APARTMENT & VILLINO, MOBILE HOMES and SKY ROOM
from 17/06 to 05/08
5 nights
from 05/08 to 26/08
7 nights*
from 26/08 to 09/09
5 nights
from 09/09 to 02/10
2 nights
MINIMUM STAY FOR THE 2024
from 25/04 to 18/05
2 nights
from 18/05 to 15/06
3 nights
from 15/06 to 27/07
5 nights
from 27/07 to 31/08
7 nights
from 31/08 to 14/09
5 nights
from 14/09 to 07/10
2 nights
MOBILE HOME PRESTIGE, MOBILE HOME VENICE SEA VIEW, MOBILE HOME PET - PRENOTABILE SOLO CON ANIMALI and MOBILE HOME SUPERIOR BEACH
from 01/07 to 09/09
7 nights*
from 29/06/24 to 07/09/24
7 nights*
Beach Volleyball
Beach volleyball at San Francesco
Dunk the ball over the net
What sport is more symbolic of summer than beach volleyball? Golden sand, friends and lots of fun!
The beach volleyball courts at the San Francesco Village campsite are perfect for playing some exciting sets with your friends or other guests of the village.
Dive into the golden sand while trying not to drop the ball and in the meantime enjoy a few sporty moments in beautiful Caorle.
THE COURTS
2 beach volleyball courts
For experienced and beginner players

At the San Francesco Village campsite, you have 2 beach volleyball courts at your disposal, where you can unleash your desire for sports.
 Dimensions
15,50 x 25,00 m (375,00 m2)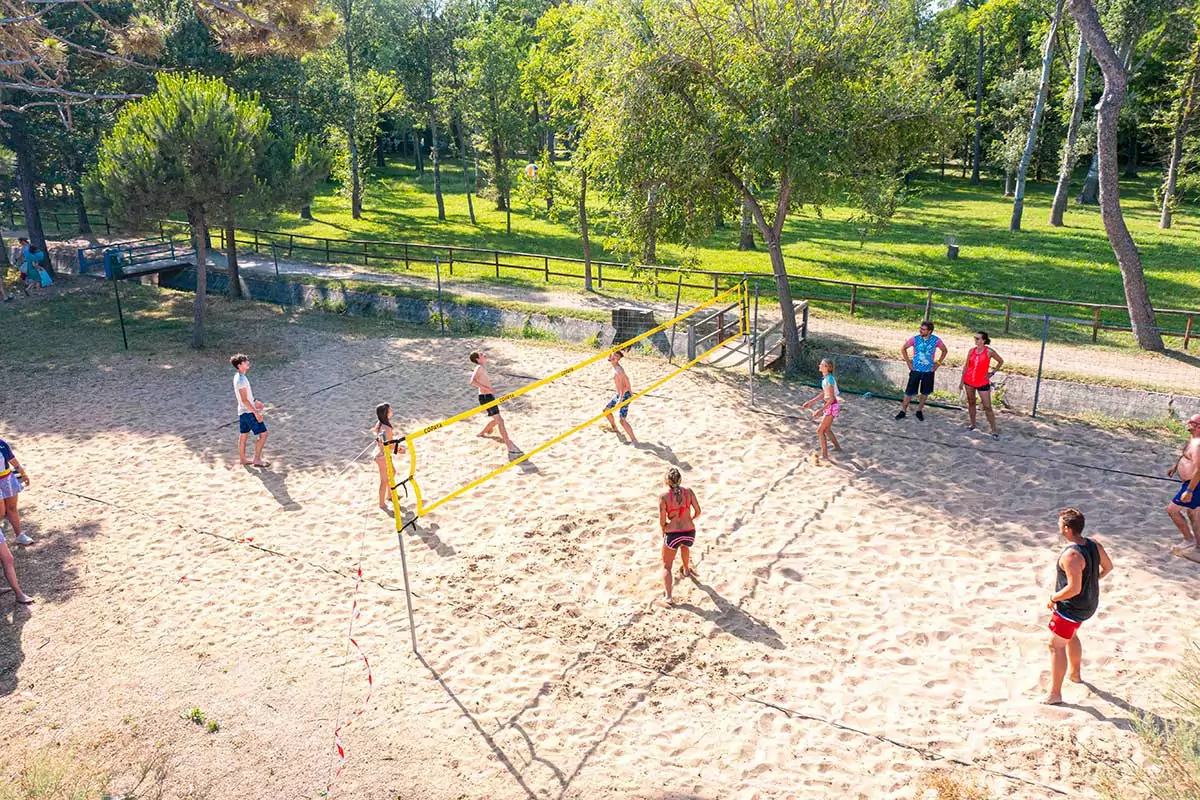 Beach volleyball court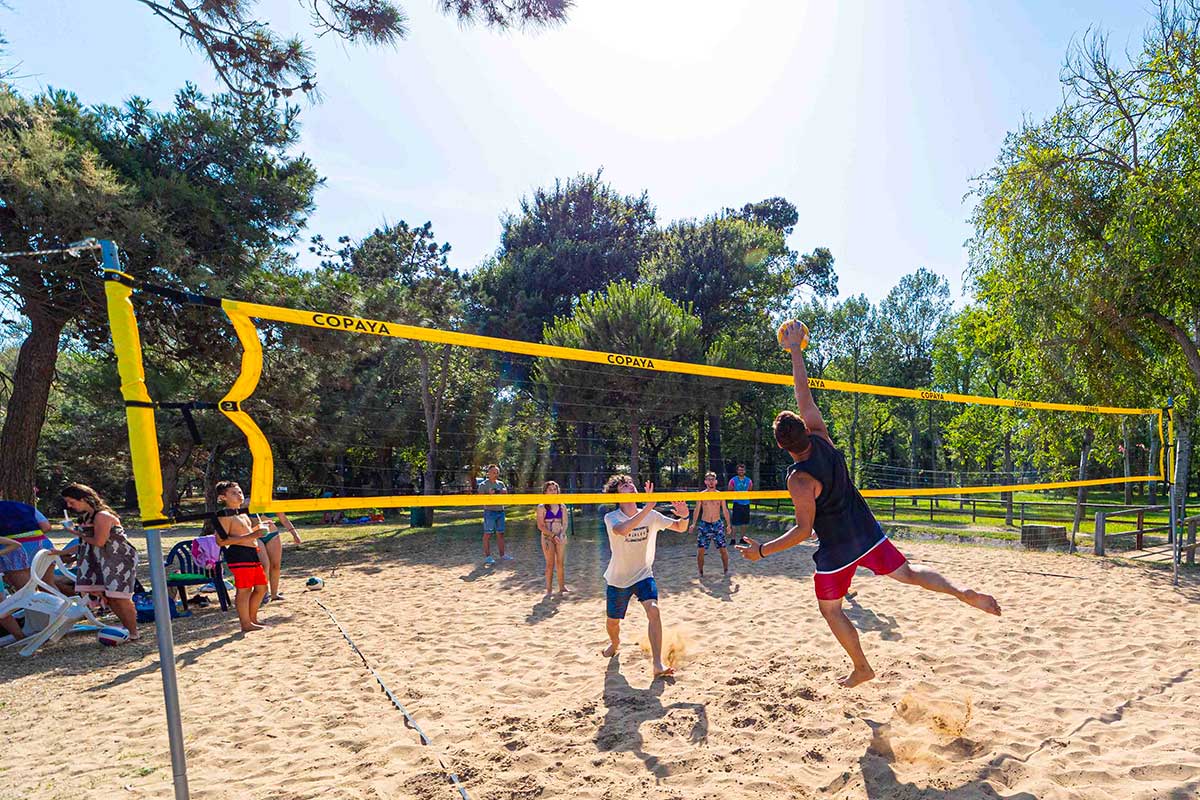 Beach volleyball court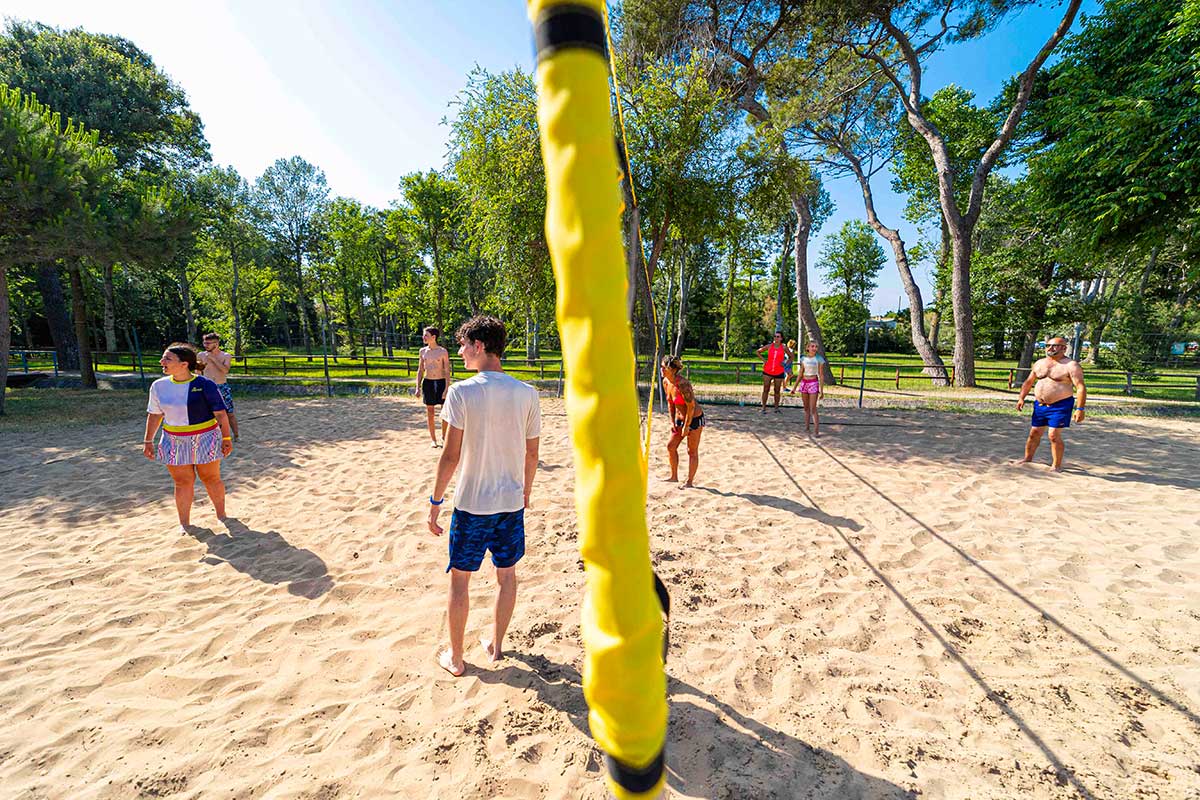 Beach volleyball court
Feel like a beach volleyball match
If for you summer does not only mean relaxation and sea, but also the desire to play and have fun with your friends, then organise a match on one of our courts.
Ball and courts
You can book the beach volleyball court by contacting our staff at the Reception office. We will also give you a ball if you haven't already brought it from home!