Fidelity program
Bi card is finally here: the new bi holiday's exclusive fidelity card!
Become part of our family and enjoy the advantages!
By booking directly on our website or contacting our operators, your personal Bi Card will be activated and you'll be able to use our exclusive digital fidelity card to benefit during your stay at Villaggio San Francesco or any other village in Bi Holiday's property.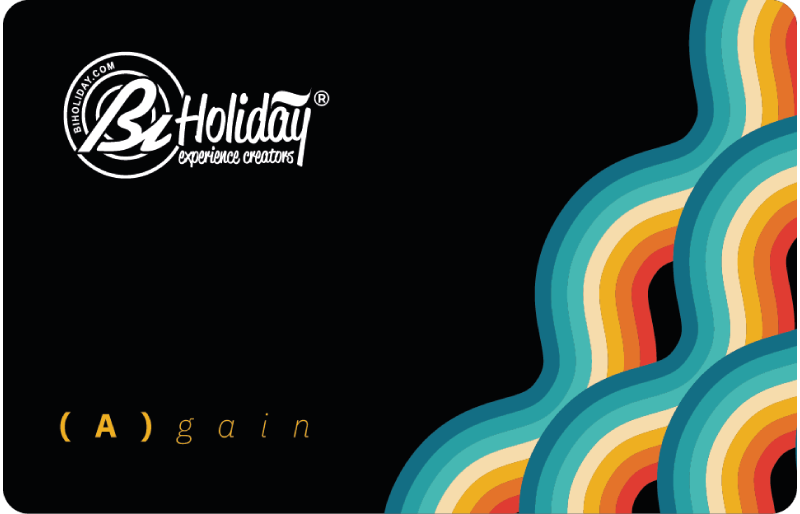 DISCOVER ALL ADVANTAGES
Collect Bi Coins by booking your stay and shopping in the Village!
The card is valid for 2 years*,
for every 100€ of purchase, you'll get 10 Bi Coins on your Bi Card;
Extra Bi Coins: you'll get a bonus for purchases over 1000€! For every 500€ you spend, you'll have 50 additional Bi Coins; for purchases over 3000€ you get an additional gift: extra 100 Bi Coins on your Bi Card (one-time bonus)!
For booking a stay in the other Bi Holiday Group Villages, you'll get an extra 50 Bi Coin bonus.
LUMP SUM CONTRACT BOOKINGS AND HOLIDAY HOME BOOKINGS DON'T CONTRIBUTE TO THE COLLECTION OF BI COINS. IT IS NOT POSSIBLE TO SPEND BI-COINS ON THESE SORTS OF RESERVATIONS.
Enter our Village: book your activities by smartphone in a safe and fun environment
Upon your arrival you will receive the codes to access the web app… And be able to enter the Biasuzzi world immediately!
For us, safety and health have always come first: find out about our engagement to guarantee you complete tranquillity in the Village every day!
Our official web app BI4YOU is ready!
THERE'S NO NEED TO LEAVE YOUR SOFA, PITCH OR YOUR BEACH UMBRELLA TO…
book your place for events, activities, shows
book your favourite fitness classes
order the best dishes from restaurants and have them delivered to you wherever you are
attend lessons and live activities
reserve your place on the beach.